Select the activity tab within a matter.
From the Activity tab, you can:

Change the date range or select a custom date range from the advanced filters.
See all staff or select a specific staff member.
See time spent or edit/add the duration of items.
See a visual representation of all activities. Hover over any of the charts for additional details.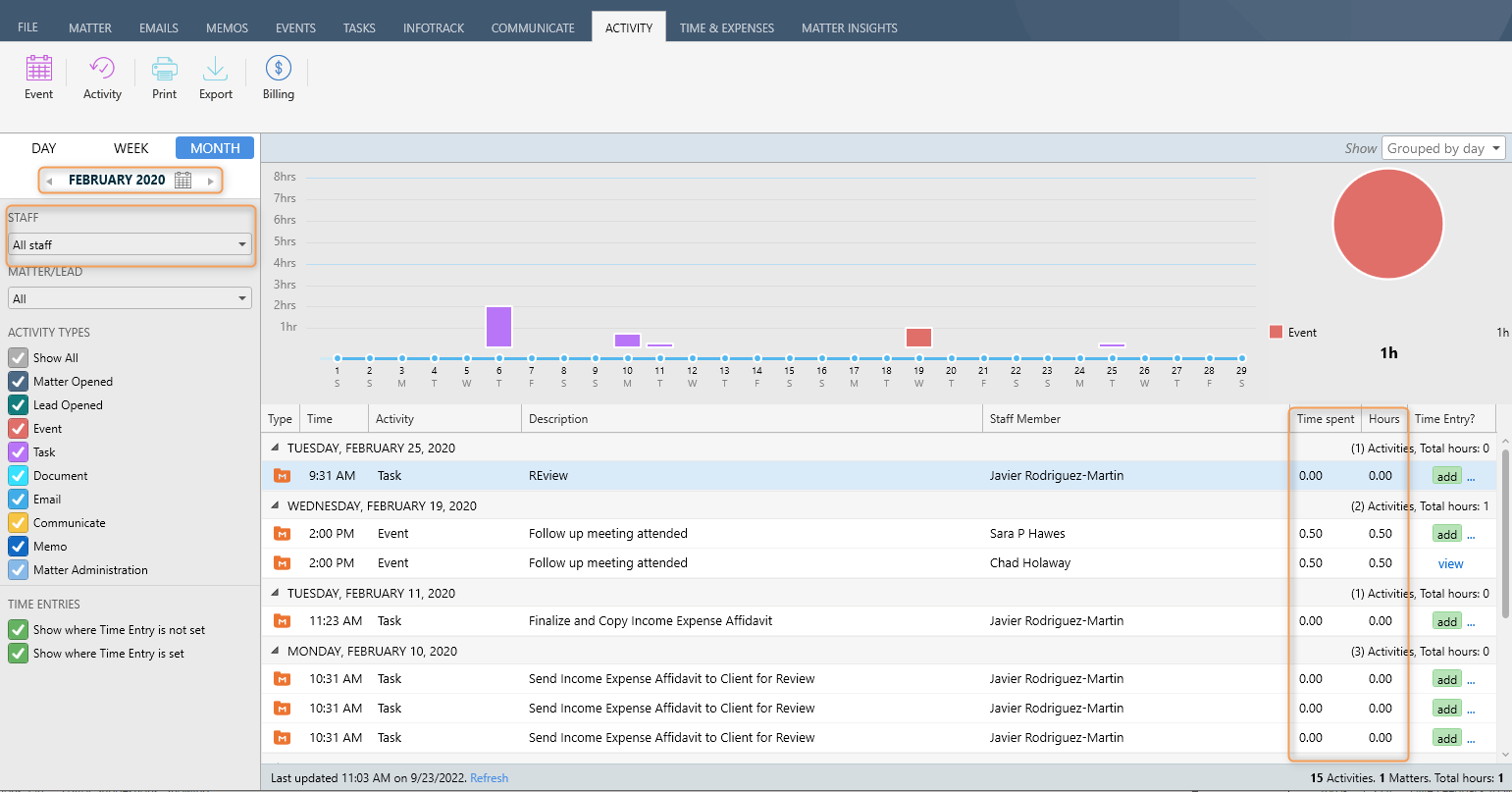 Filter by staff and date range to get insight into how staff are spending their time. This feature is helpful for managing remote staff or improving staff productivity and performance.

If you filter by day, you can see an hour-by-hour breakdown of how each staff member is spending their time in Smokeball.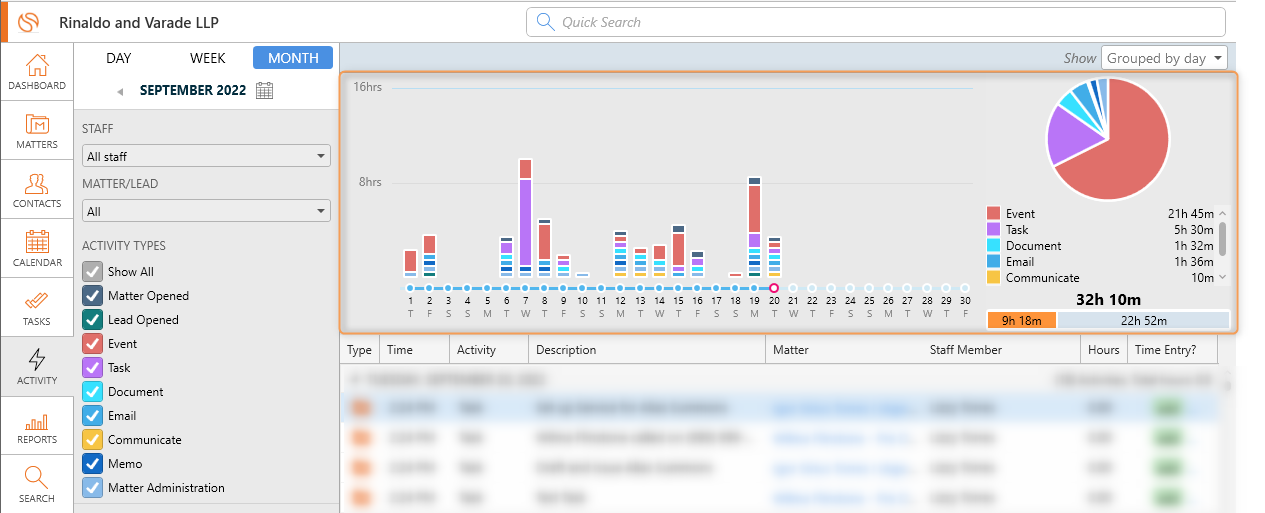 Did You Know
If not all your activity is listed, select the refresh link to update the activity.
You can create additional activities that are not already tracked in Smokeball by entering a separate activity.
You can choose to print the timeline with or without the chart.