Smokeball Lead Management includes the ability to generate reports specific to Leads.
Smokeball Lead Reports can track all open Leads, as well as the Next Steps assigned to Leads so that firms can stay on top of their new business pipeline.
Select the Reports tab in Smokeball to get started: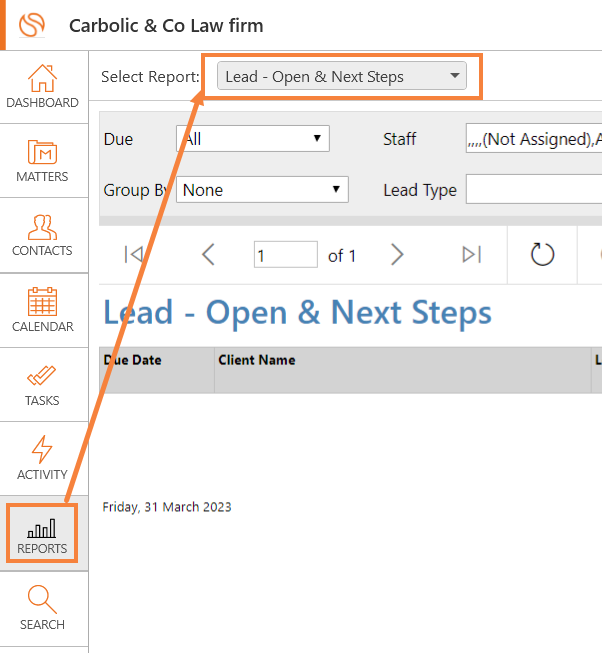 Keep track of Next Steps so no lead falls through the cracks.
Generating Lead Insights
If you are a Firm Owner with access to Firm Insights, you can generate Lead Insights to get a better understanding of your lead pipeline and wins and losses.