Learn how the Smokeball Dashboard can help you track and manage your work for the day more effectively.
With the dashboard, you can easily prioritise work to be completed today and view insights into where you're spending the most time in Smokeball.
When you open Smokeball, you will be taken directly to the dashboard. Here, you will see your:
Daily Digest with your events, tasks, and phone messages
Recently viewed matters
Recent activity
Activity Timeline
Note: This article refers to the Smokeball desktop dashboard, only available on Smokeball Prosper+. Using Smokeball Boost? Refer to the Smokeball Boost Dashboard article.
Customise your Smokeball dashboard
Make your dashboard more productive for your workflow through the Customise screen on the top-right corner of the dashboard.


Here you can create multiple dashboards, rearrange the current layout or even redesign it completely by adding widgets.
Change the layout of your dashboard
Each dashboard panel is referred to as widget that displays information.
Drag and drop widgets around the dashboard by holding the widget title. To resize the widget, drag the icon on the bottom-right corner. To remove or further customise a widget, select the three-dots icon on the top-right corner of the widget.

Add and remove dashboards
You can create multiple dashboard views to organise information by selecting Add Dashboard. Your new dashboard will show up on the left.


To change the dashboard order, drag and drop the name of the dashboard to the position of your choice. To rename or remove the dashboard, select the three-dots icon next to the dashboard name.
Add widgets to your dashboard
Use the Widget Library to find and choose widgets that best suit your needs. To get started, select Add Widget.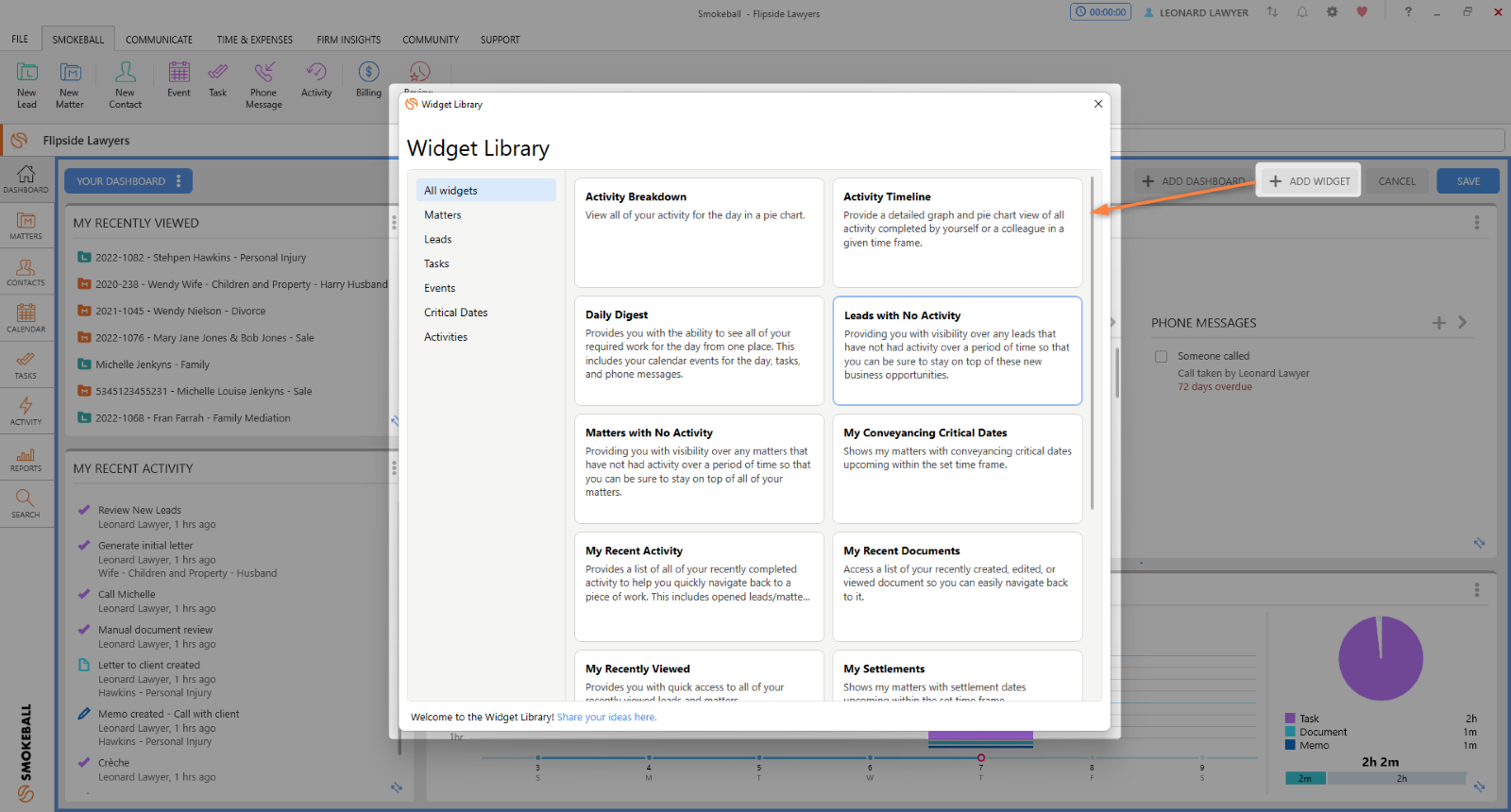 We've created a list of useful widgets to add to your dashboard. Learn more about widgets and how to customize them.