It is best practice to use the Civil Dispute matter type for your general or civil litigation matters. The civil dispute matter type accounts for all essential information by including fields for multiple plaintiffs, defendants, attorneys, discovery, and more.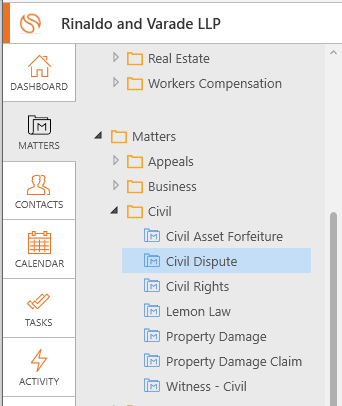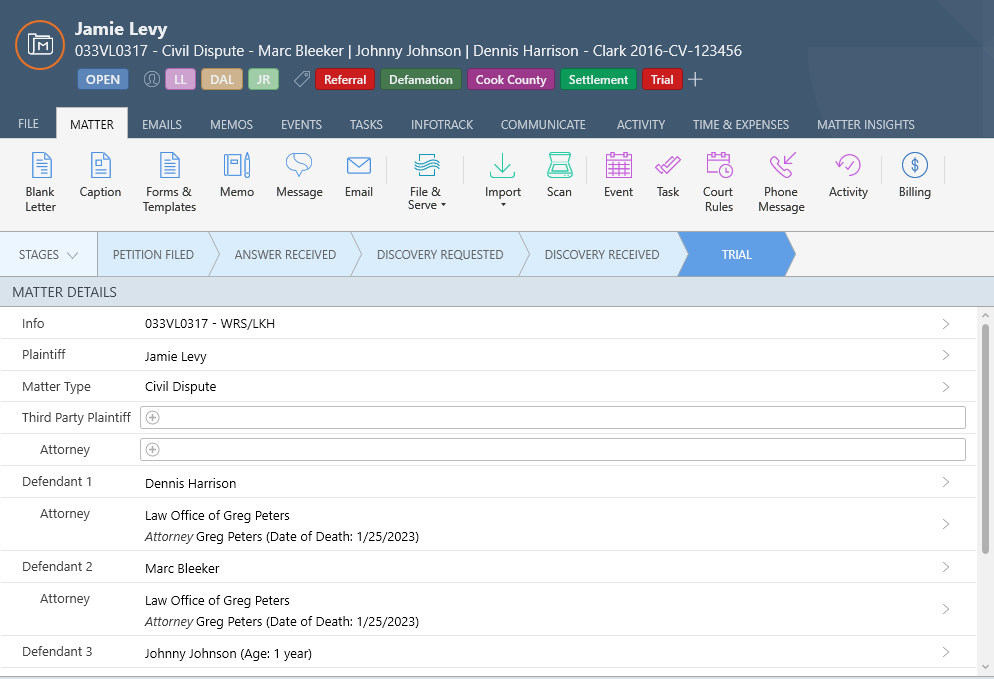 The General matter type, by contrast, includes fewer fields under matter details and is a less robust option for civil litigation. General is best used as a temporary designation for cases you have yet to categorize into a specialized matter type. We only recommend using General if there is truly no better matter type for your case.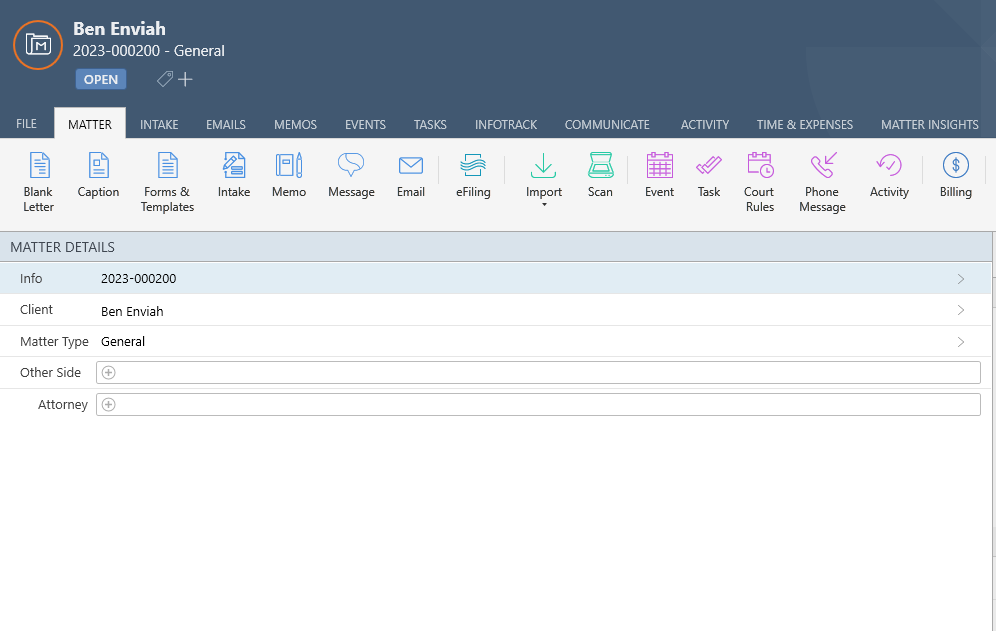 Additional Resources
Learn about all the matter types available in Smokeball.