The Communicate Client Portal is a simple way for your clients to securely keep in touch and share documents with your firm.
How to access the client portal
To get started, log into the Communicate Client Portal.
You'll be taken to the Overview, which shows a summary of recent messages and files shared between you and your law firm. You can toggle to the old client portal view by selecting the toggle on the top-right corner of the screen.

If you have conversations with multiple law firms, select the firm picker drop-down menu and select the law firm you want to communicate with.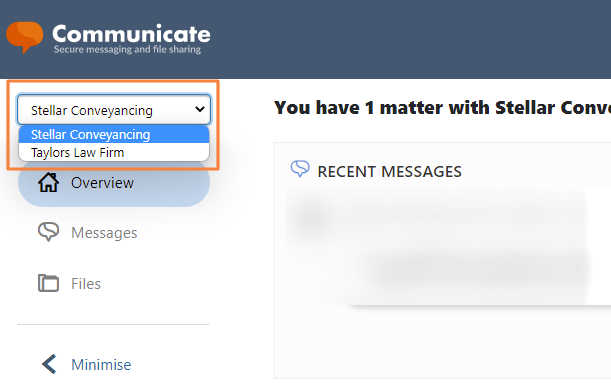 View conversations and share files with your lawyer
Select Messages from the left menu.
Select a conversation from the list to view or respond to messages.
Select Attach in the message input box to attach a file to the conversation.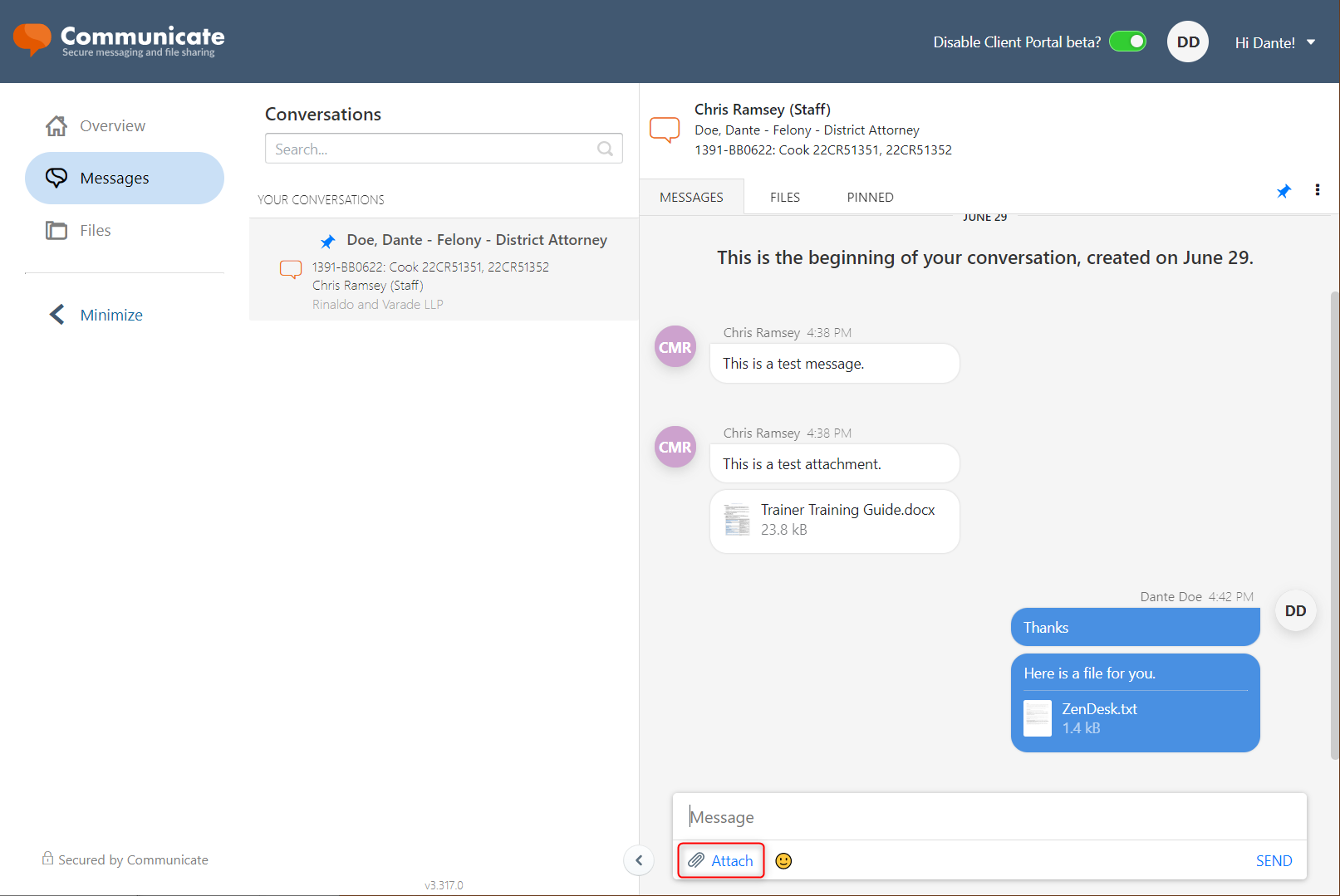 View files sent between you and your lawyer
Select Files from the left menu.
From this screen, you can view the full list of files that were shared in conversations between you and the law firm. Select a file name to display a quick preview. From here, you can also add comments to the file or download it.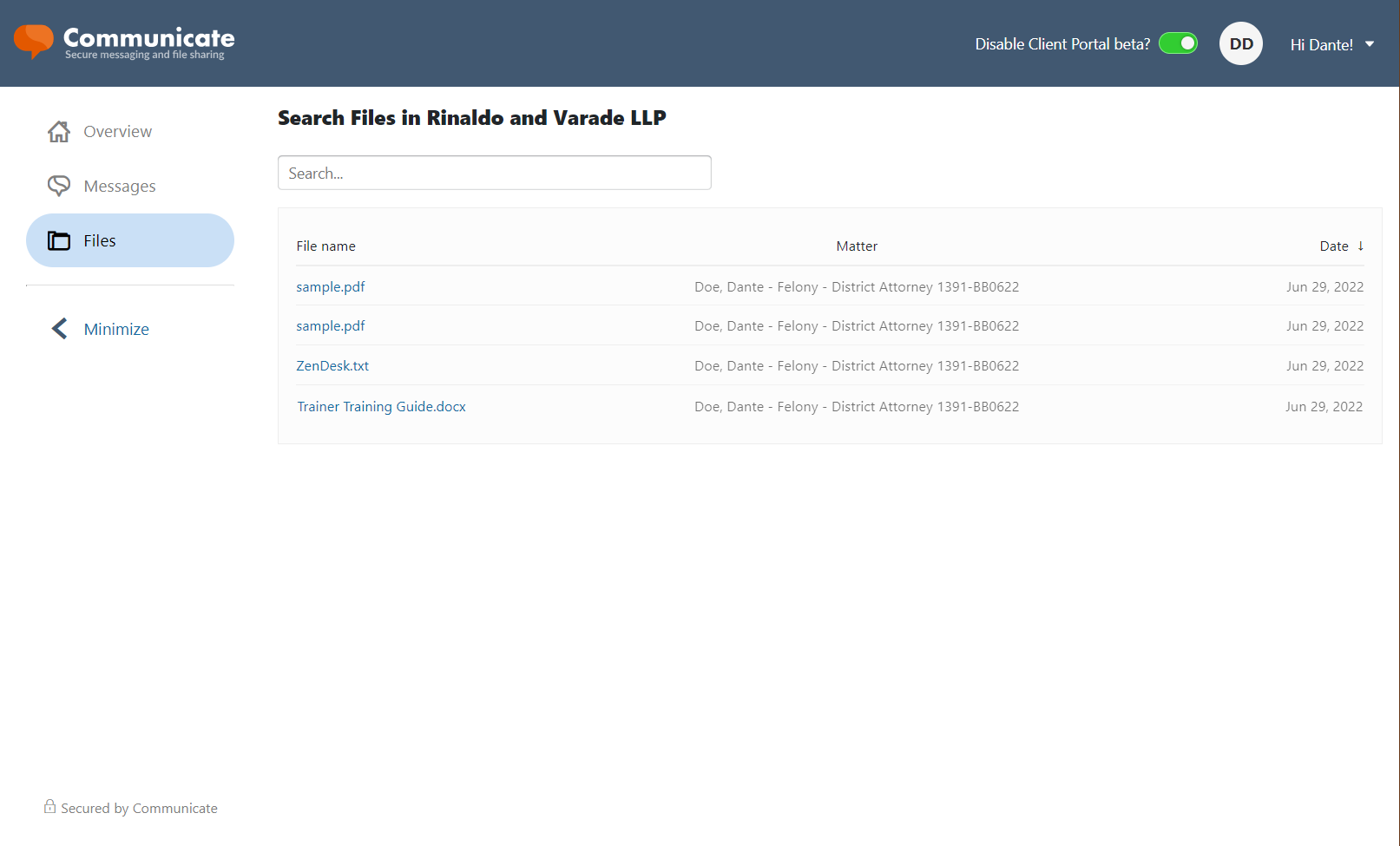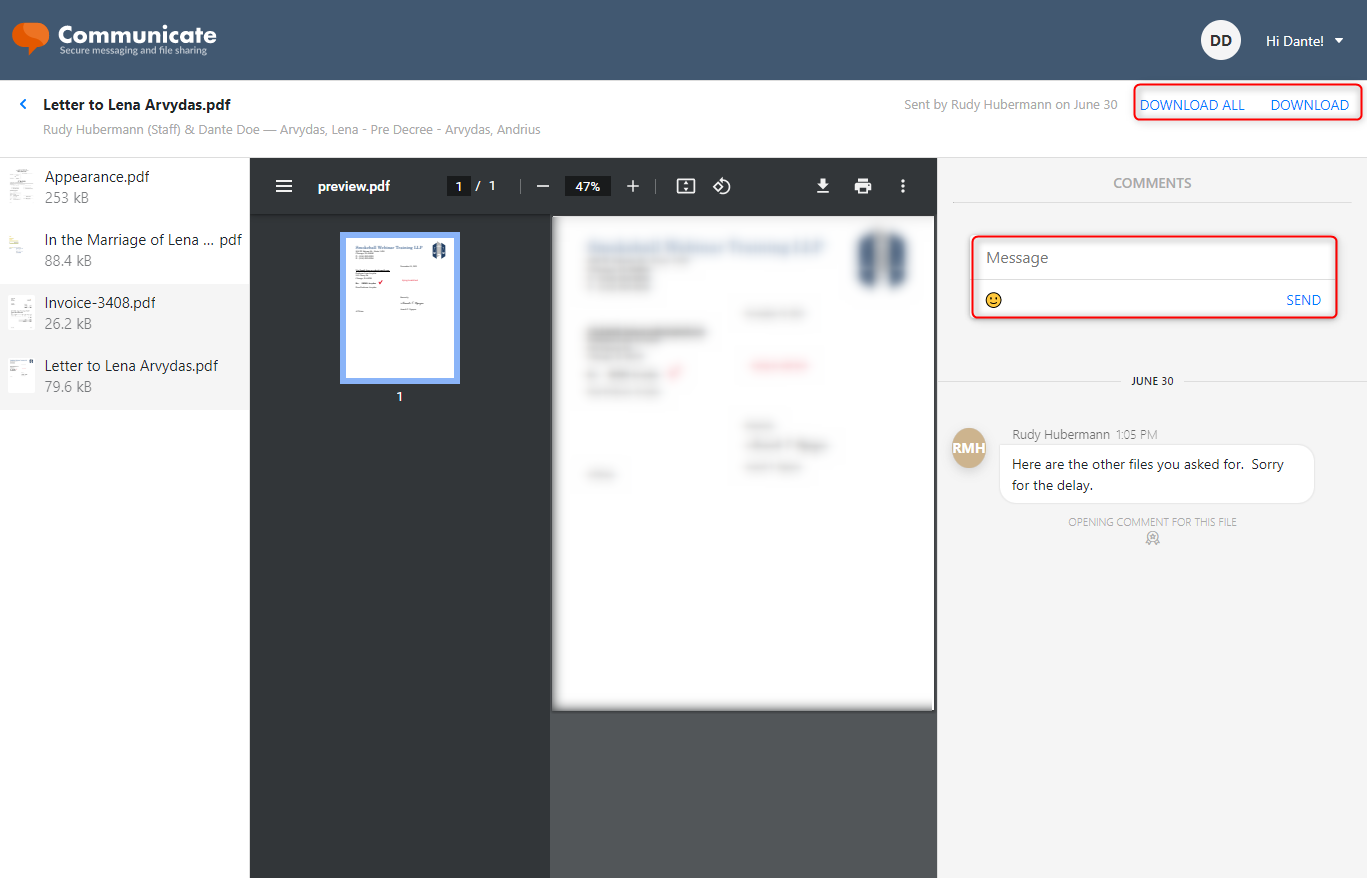 Let us know your thoughts on the client portal
Use the link on the upper right-hand corner of the client portal to offer feedback on your experience with the client portal.
If you choose to provide feedback, you only need to answer the "What is your opinion of this page?" question by selecting a face response. The other prompts are optional.