Learn how to access and use InfoTrack's Process Serving feature in a matter.
Process Serving is a feature available to firms that have upgraded to Version 8.12 or later of Smokeball and have connected InfoTrack to Smokeball.
With InfoTrack, you can add process serving to any filing or order it as a stand-alone. Once a Process Serve order is complete, all served documents and related disbursements are logged in Smokeball.
Access Process Serving
Open a matter file and select the Litigation Services button and then select Process Serving.

You can also access Process Serving by right-clicking on a document, selecting File and Serve and then selecting Process Serving.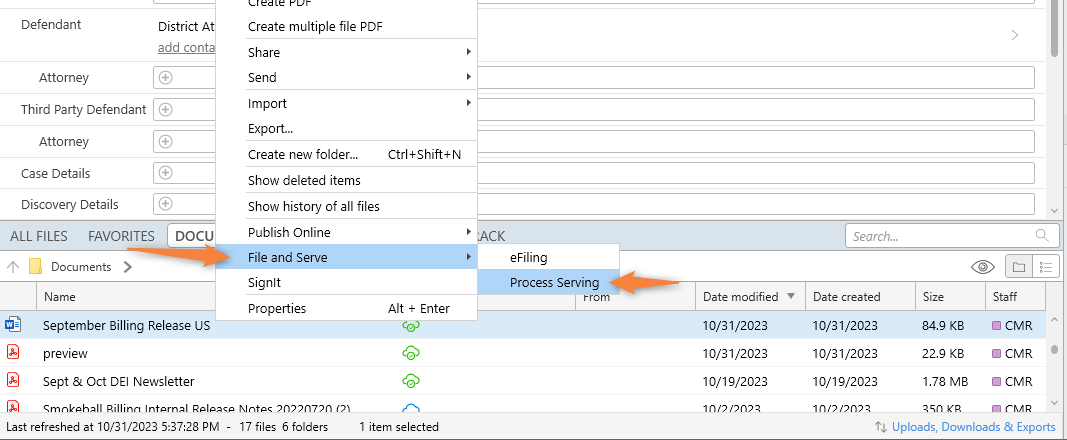 How Process Serving works
Selecting Process Serving will open InfoTrack on your web browser window, where you can view all your process serves and create a new one.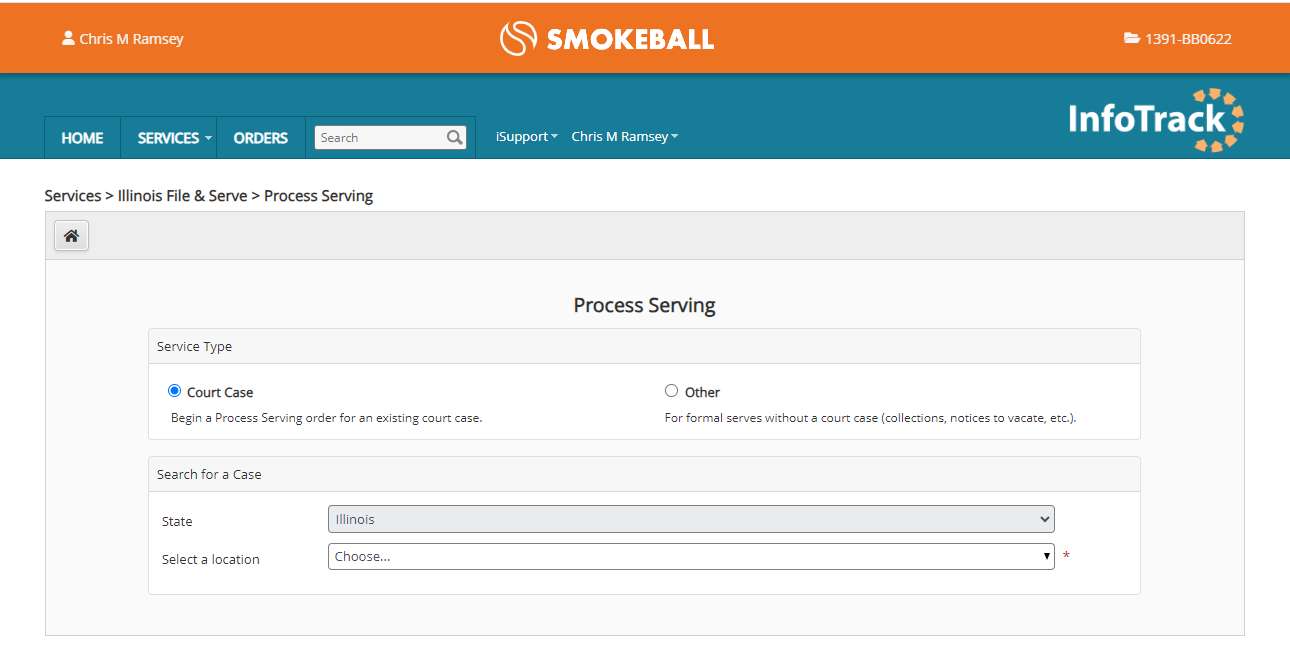 Process serving is available on all litigation matter types in Smokeball. Process Serving will not appear on non-litigation matter types.
When you select Process Serving, the Matter ID, State, Initiating Parties, Responding Parties and Lawyers information will be sent to InfoTrack.
If information is not synced properly between Smokeball and InfoTrack, get in touch with InfoTrack support for further investigation by lodging a request on their website or emailing helpdesk@infotrack.com.au.