InfoTrack provides integrated litigation services, specializing in connecting law firms with the tools they need to streamline workflow throughout the life of a case.
One of the most popular features is electronic signatures with DocuSign. InfoTrack gives you the opportunity to utilize DocuSign functionality without having to pay a monthly subscription. In addition, all expenses for services ordered go directly back onto your matter so you don't have to worry about manually capturing the cost.
How to Create Electronic Signatures with InfoTrack: DocuSign
Once you have generated your Form or Template and it is saved in Smokeball, select "new search" from the InfoTrack tab.

Select "SignIT." SignIT is InfoTrack's feature for electronic signatures with DocuSign.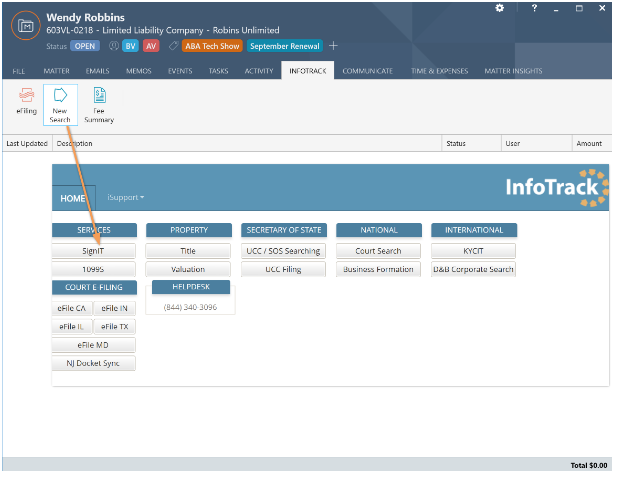 Follow step by step through the prompts.

Select "Upload Document" to use any file from Smokeball and select next.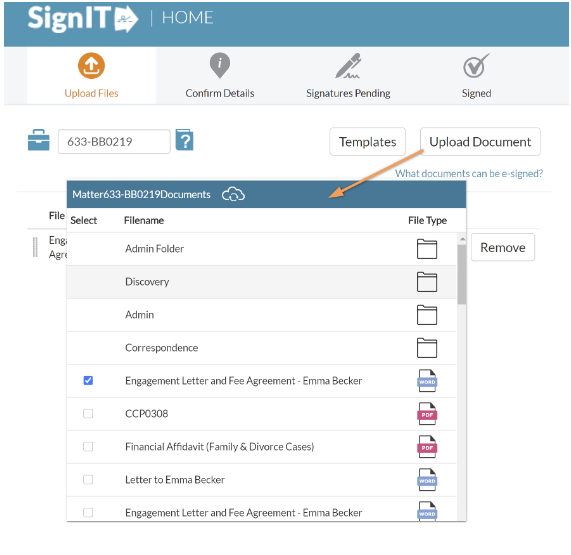 Add your Signer for the document and select next.

Multiple signers can be added to the document and the document will be able to route to multiple contacts.
The total cost for the file will be displayed for reference.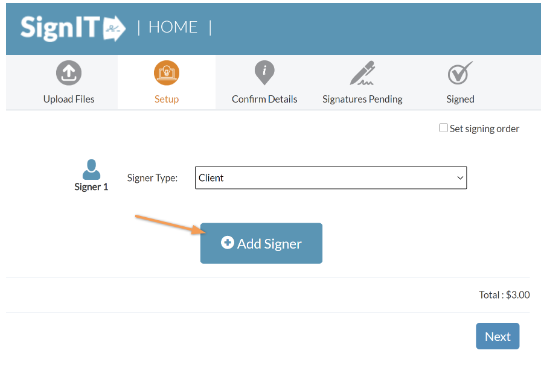 The document will be converted to a PDF in InfoTrack to add fields for electronic signature with Docusign.

Drag and drop any field into your document.
Select Send to confirm details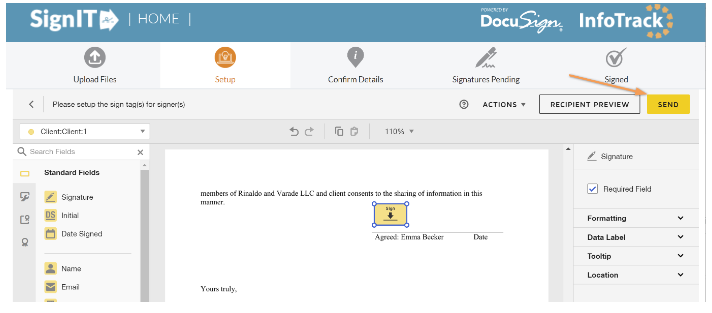 Confirm the details and select Request Signatures on the bottom right to send your file for electronic signature.

Confirm your client's contact information.
Add reminders for signing the document.
View the prepared document.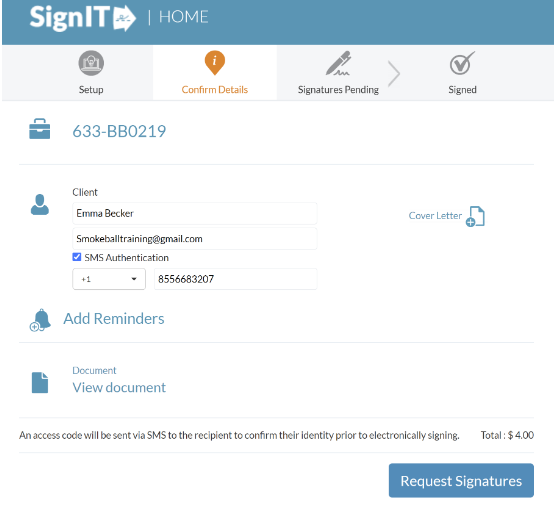 Once you select "request signatures, you will receive a confirmation.

You can cancel your request at any time prior to it being signed.
You will receive a notification via email of the document and when it is signed.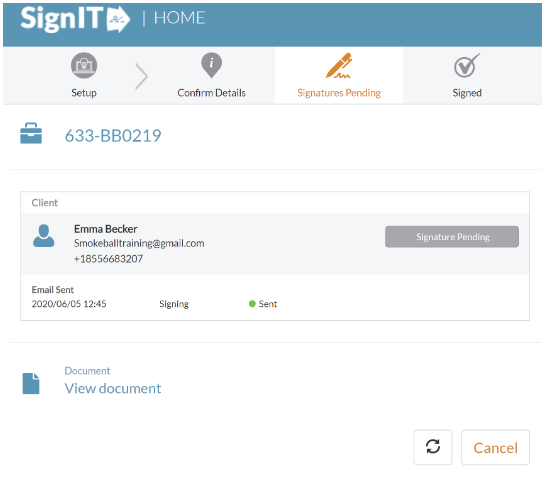 You can track the signature request or any InfoTrack service and fees associated with a Matter in Smokeball.

Double click any item to open InfoTrack and get the latest detailed updates.