Default Re: Lines can be set in Matter Configuration.
Create a Default Matter Type-Specific Re: Line
Navigate to the RE: LINES tab when adding a new Matter Configuration.
Search for the specific field(s) you want inserted into the regarding line
Select Insert to add the text
You can add additional information or edit the text by working in the body of the tab
Select Save to finish or move to additional tabs in Matter Configuration.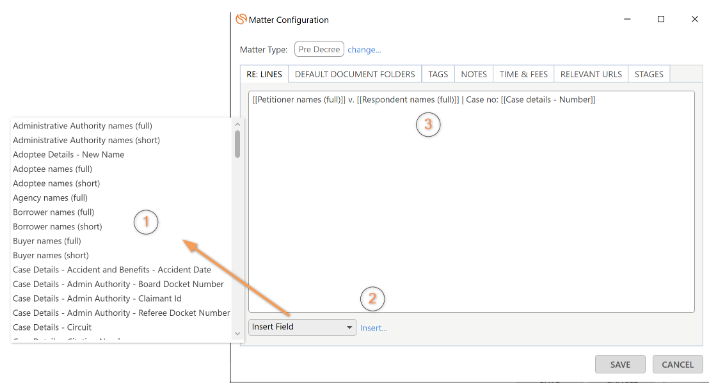 Did You Know
To override a matter type Re: Line for a specific matter, select Override in the Matter Details Re: Line dialog box and enter your desired Re: Line.