File Preview is a great feature to use when you quickly want to see a "preview" of any file in a Matter.
File Preview can be set up as a Widget on Matters for quick and easy access while you are reviewing files.
File Preview Basics
To preview a file, first select the file and then select the File Preview icon located on the top right of a matter's files section.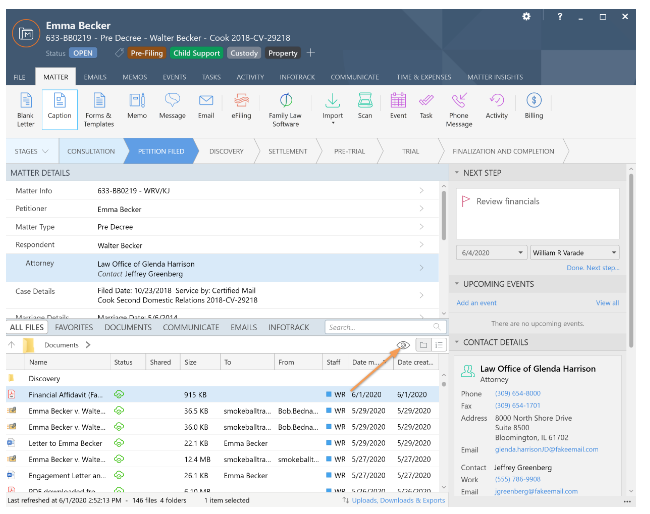 The File Preview Widget will open in a split screen on your Matter.

Select the arrows on the top right of the File Preview Widget to minimize the split window and return to your default Matter view.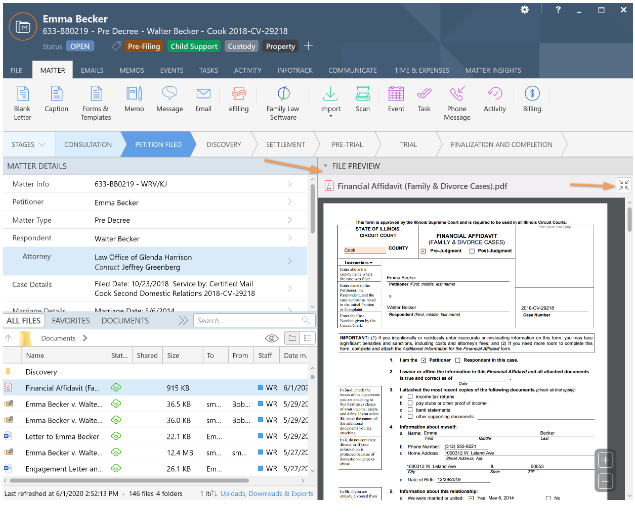 Scroll through or select any file to preview additional files wile the File Preview Widget is open.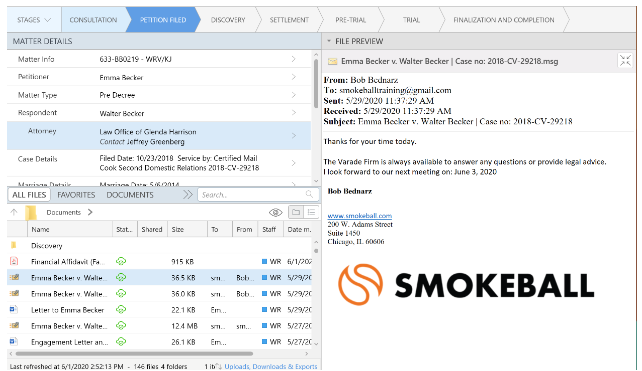 It is possible to add a File Preview Widget to always have a smaller version of the Widget available.

Select the arrows on the top right of the Widget to expand or collapse the window.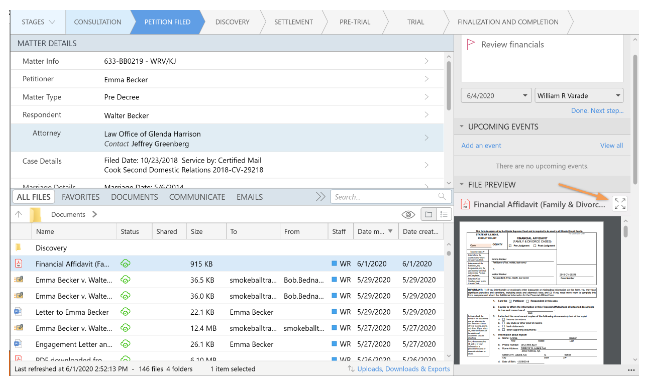 If you do not already have the File Preview Widget visible, select the "..." at the bottom right of your Matter to add it as a default.