When Smokeball is installed, a Google Chrome extension can be enabled to help you save pages and online pdfs directly to a Smokeball matter.
This feature is only available if you are using Google Chrome and not available on other web browsers.
Note: Not all courts or agencies allow third party apps like the Smokeball Chrome extension to save directly to Smokeball.
Enable or install the Smokeball Google Chrome Extension
The Google Chrome extension should already be included with your first Smokeball installation. Follow these steps to toggle the extension on or off in Google Chrome:
Select the vertical three dots icon in the upper right corner of the browser.
Select More Tools and then select Extensions.
Select the Smokeball window and then use the toggle in the lower right corner.
If the Smokeball extension is not visible, you can install it manually:
Navigate to Install Smokeball Chrome Extension.
Select the Add to Chrome button.
Review the pop-up window and then select Add Extension.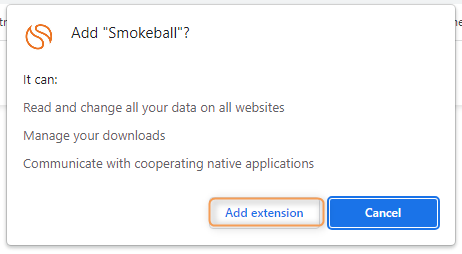 How to Use the Smokeball Google Chrome Extension
Navigate to Google Chrome Extension Toolbar from the top right of Google Chrome.
The Google Chrome Toolbar allows you to Save the URL or Save a Page directly to a matter.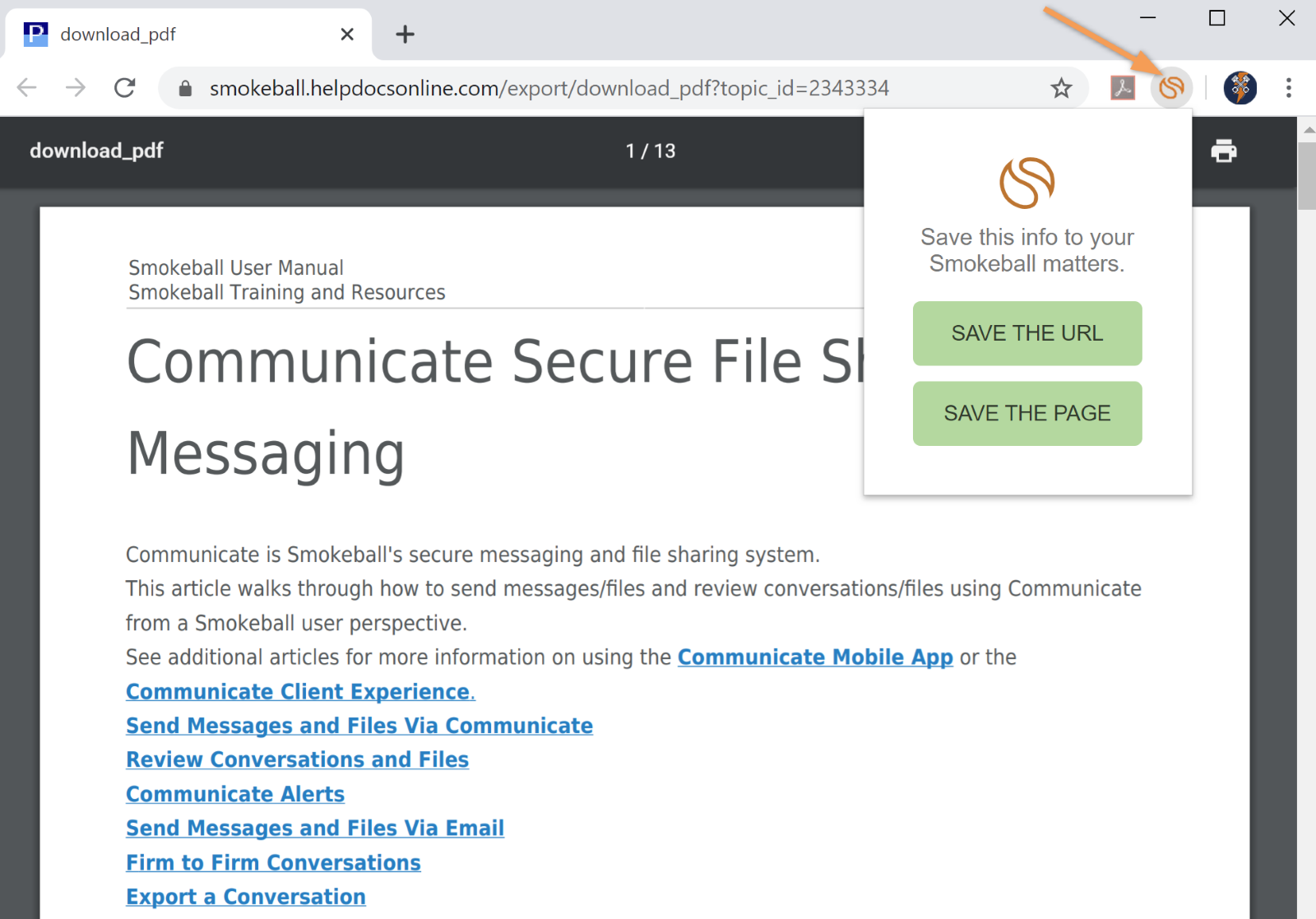 Locate saved URLs and pages in Smokeball
When you select Save the URL from the extension, Smokeball creates a new Note in Smokeball for quick access to the link.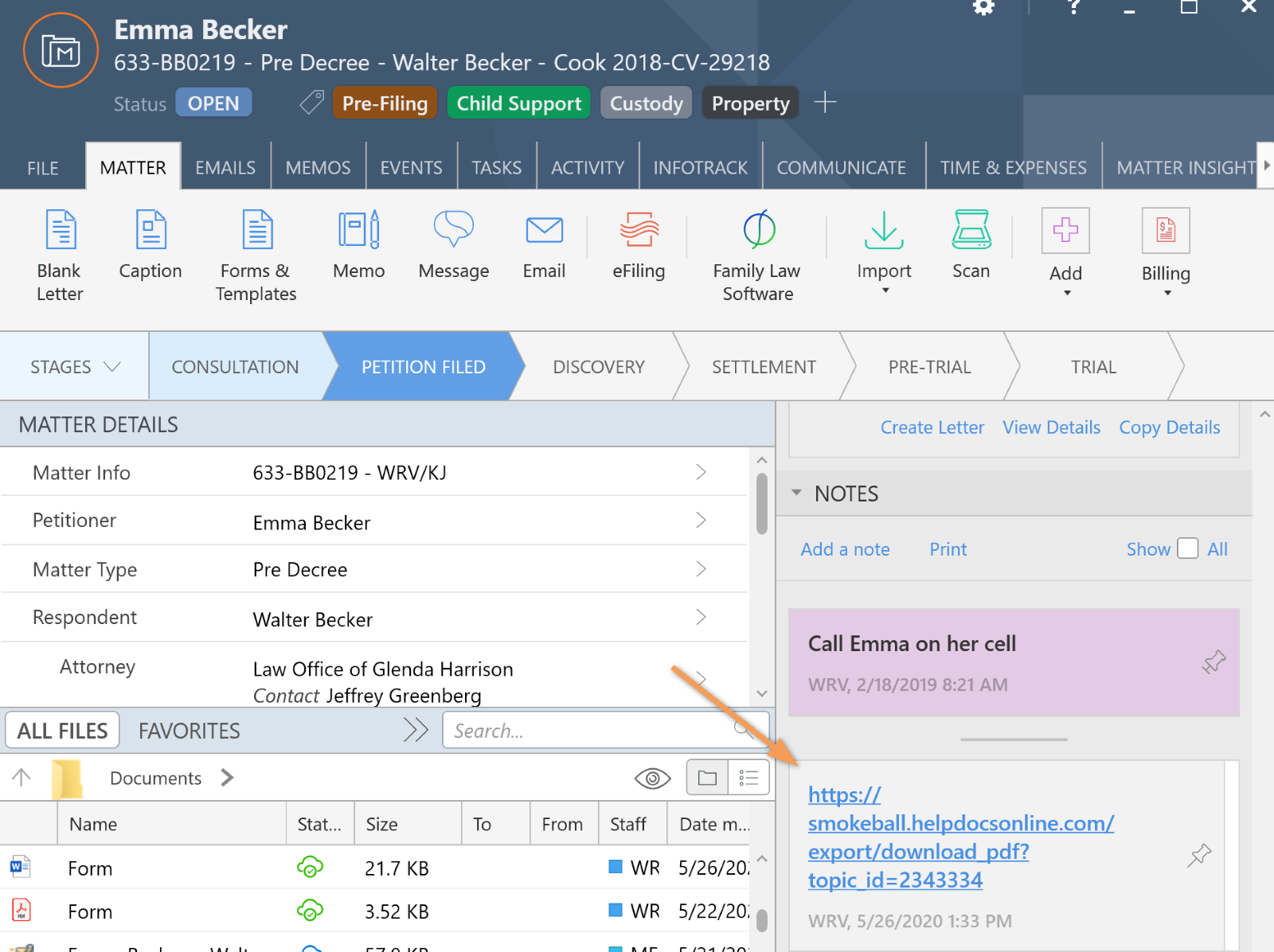 When you select Save the Page from the extension, Smokeball saves the website to the files section of your matter.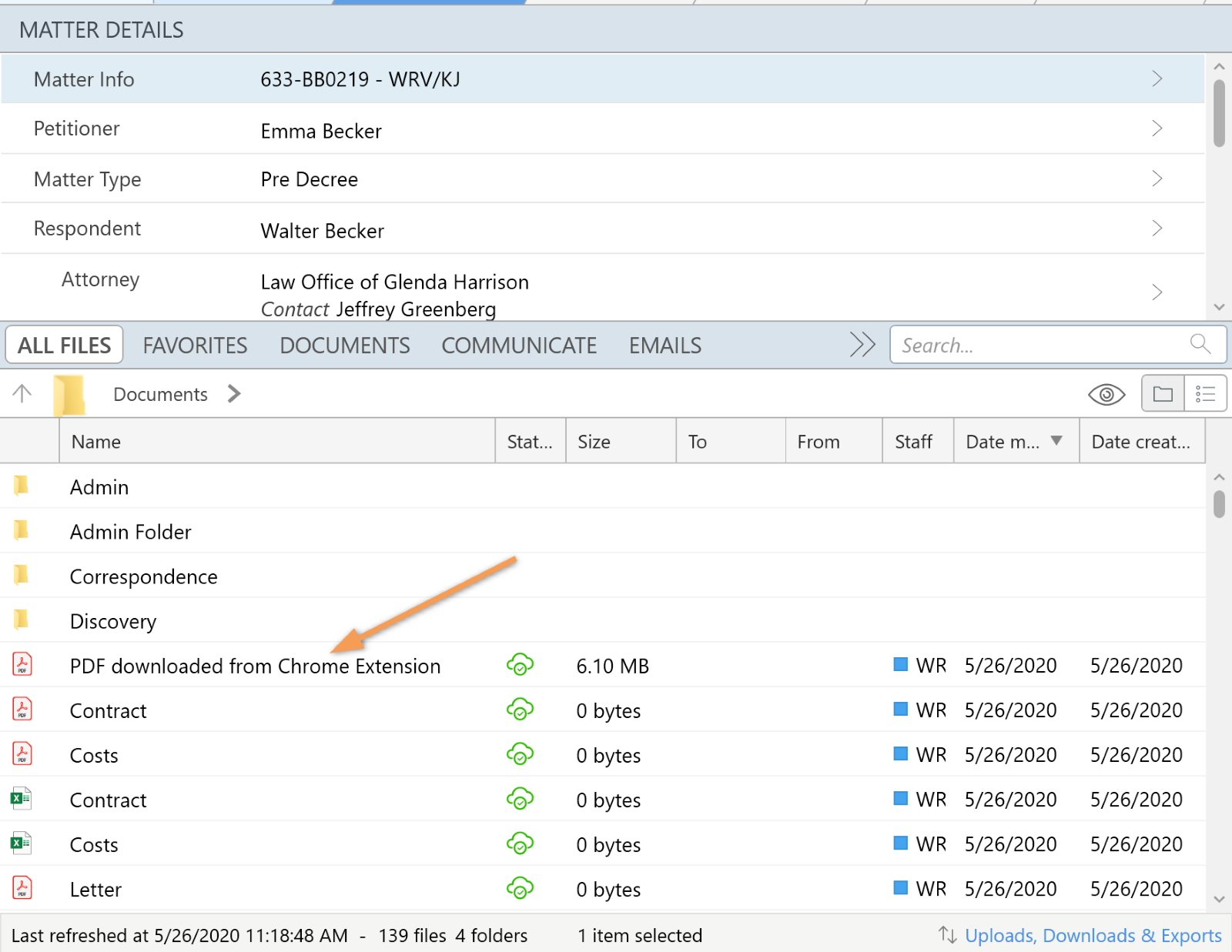 You can also save the page to a separate folder in a Matter by designating a location.