When you are on the go, the Smokeball Mobile App is your place for all your contacts.
There is no longer a need to sync your business contacts to your phone since everything you need is located in Smokeball.
To access contacts, tap the

button at the bottom of your screen, then tap on Contacts.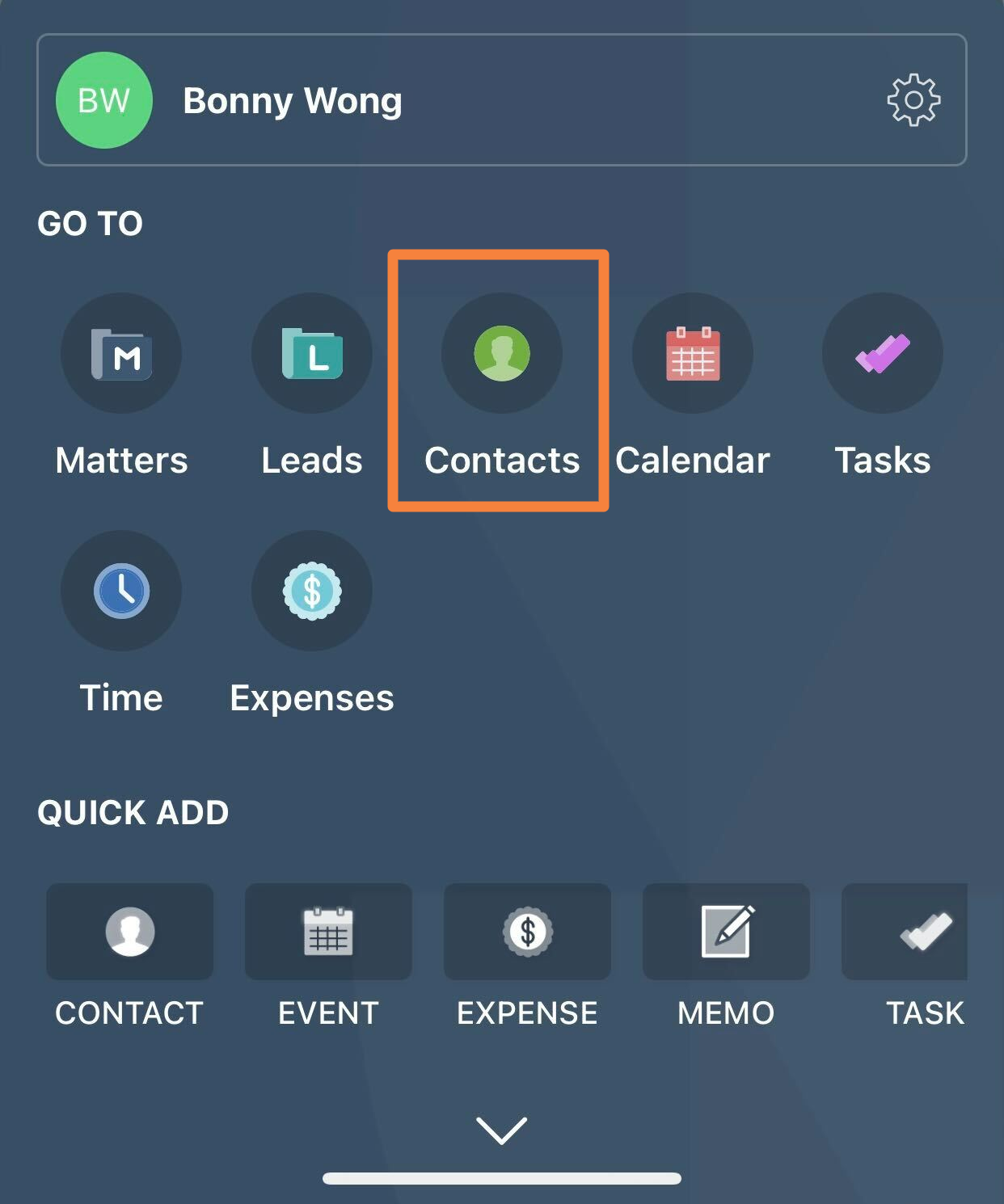 Your contacts will be listed in alphabetical order. Tap on a contact's name to view details about them, or show the matters that they're associated with.
Getting in touch with a contact
To call a contact, tap on their phone number to immediately call them from your mobile device.
Tap on the contact's email address to compose and send them an email.
Note that emails sent using this method will not automatically be saved to Smokeball as it's not part of the Smokeball and Outlook integration.
If the contact has address information, tapping on the address field will open up your device's maps app, allowing you to set directions to their address.
Edit an existing contact
Once you tap on a contact's name, select Edit in the top-right corner to make changes to their contact card.
Firm/Business/Organisation contacts cannot be edited on the mobile app. Make edits to these contact types on the Smokeball desktop app. However, you can make edits to staff within a firm/business/organisation contact card.
Add a new contact
To add a contact, select the Plus icon on the top-right corner.

Enter the contact's first name at a minimum in order to save the contact to Smokeball.
Only "Person" type contacts can be added via the Smokeball Mobile App. Create Firm/Business/Organisation contacts on the Smokeball desktop app.
Next Steps
Learn more about each feature in the mobile app: