Smokeball's iPad app allows you to have access to your entire practice through the convenience of your iPad.
You must have iPadOS 14 or newer installed for the optimised iPad app.
Smokeball's iPad app is perfect for reviewing your matters, calendar and documents on the go: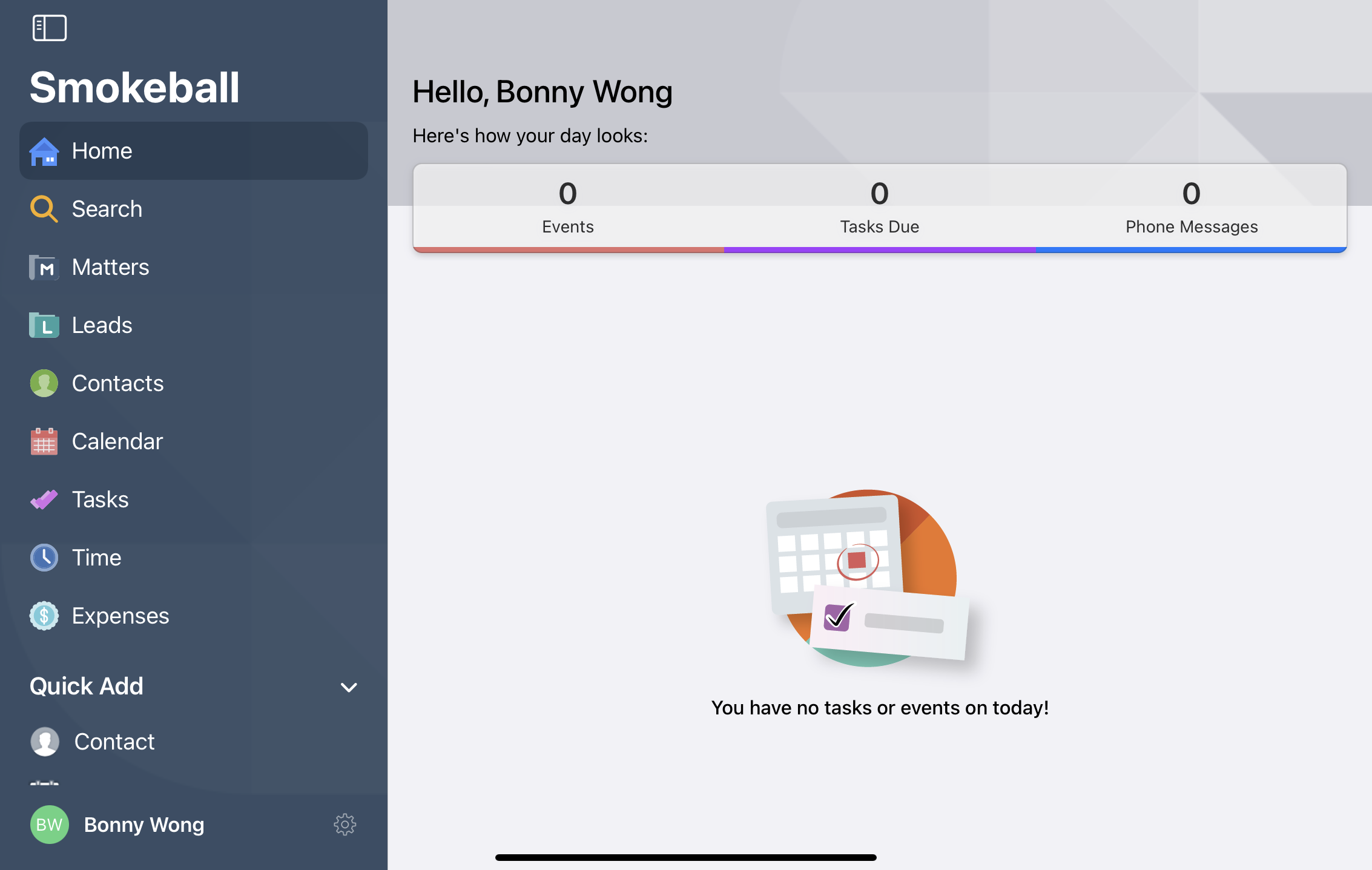 Everything in the iPad app can also be viewed in portrait mode. This is especially useful for document review.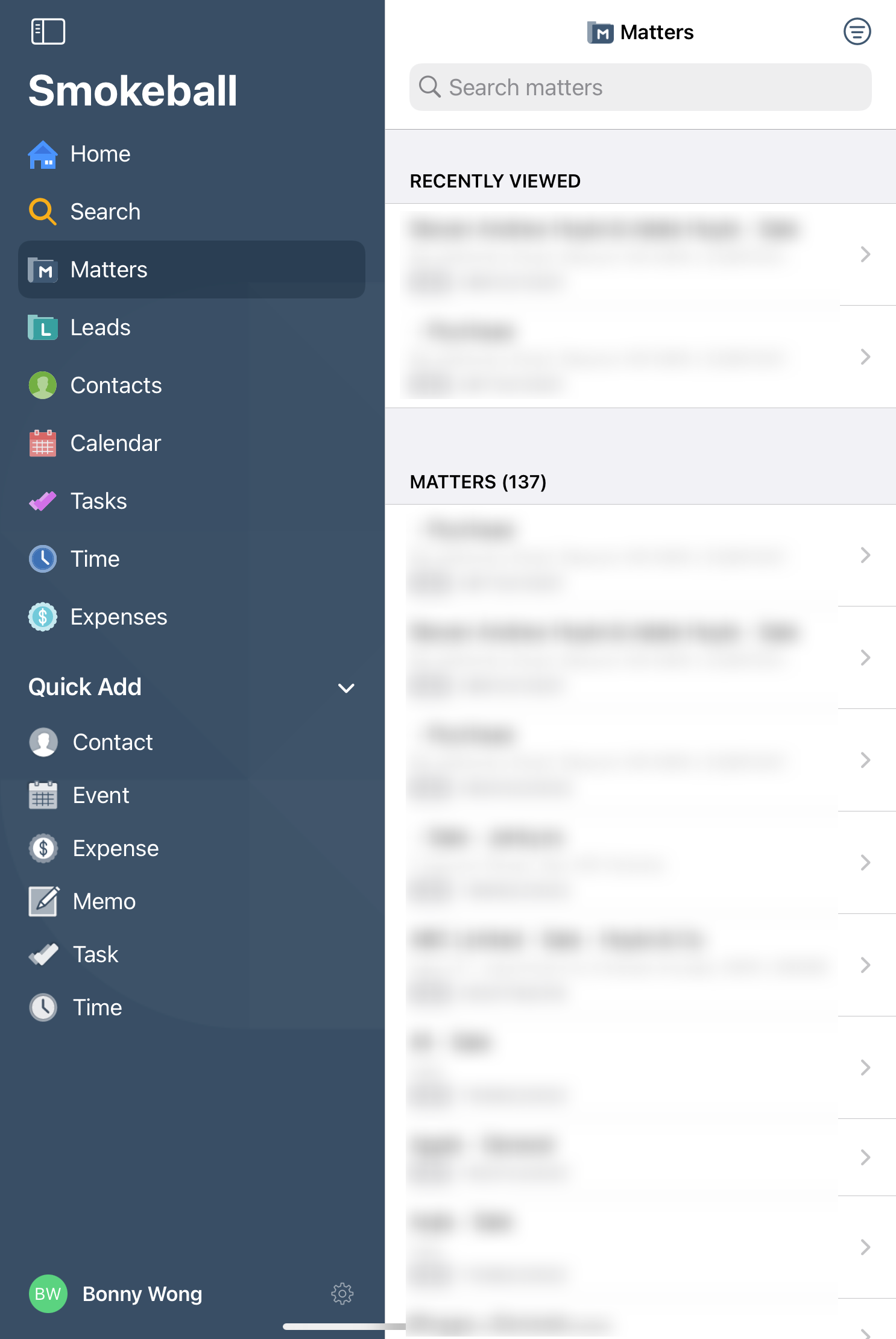 Prefer to use Smokeball on your mobile device? Get started with the Smokeball Mobile App.