Learn how to find all Communicate messages addressed to you and how to access them at any time.
View Communicate messages
When you receive a message, you will receive an alert on the:
Communicate tab in Smokeball
Communicate tab in your matter
Windows taskbar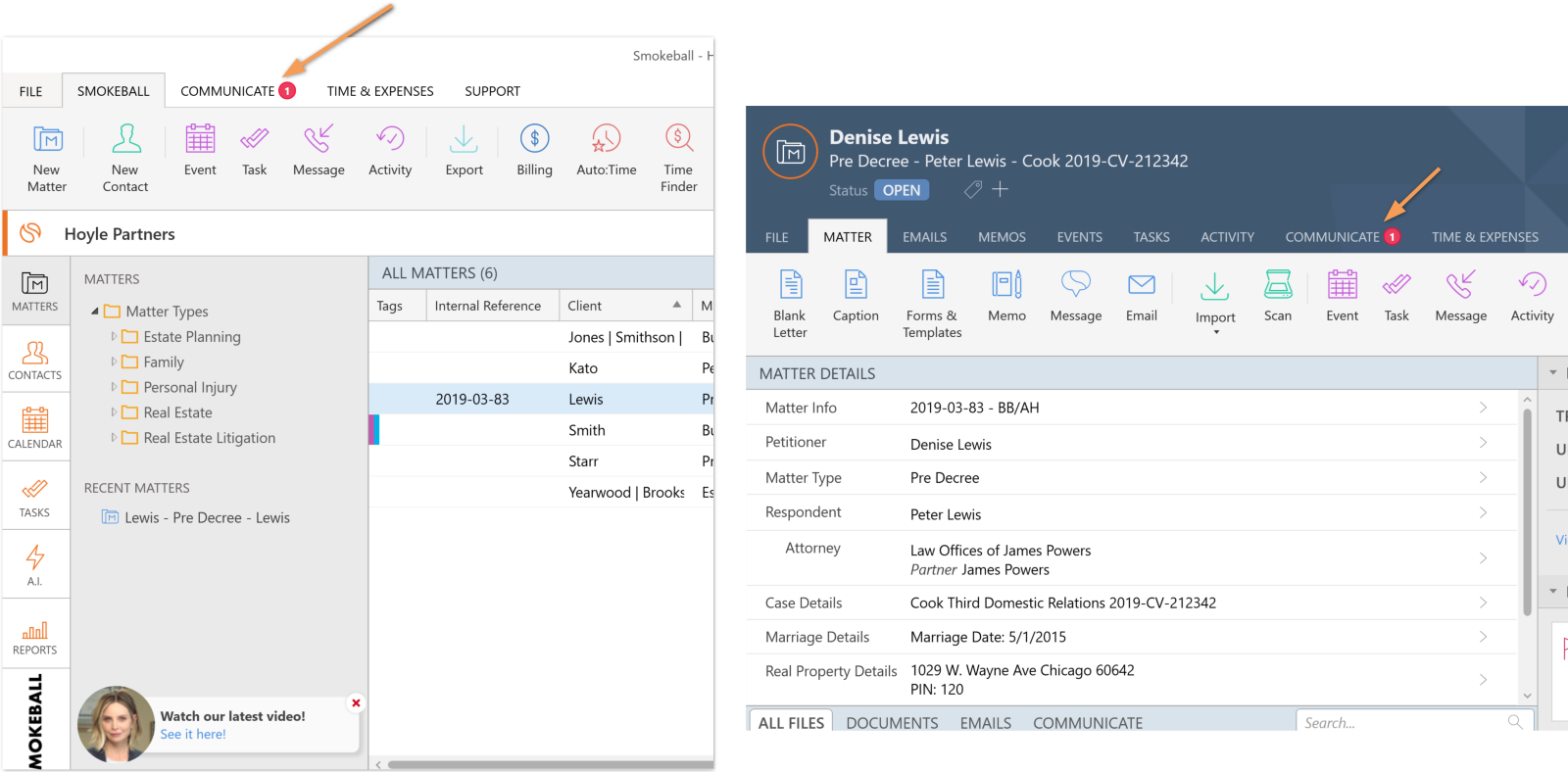 Actions you can take on each message
Messages can be reviewed and edited from the Communicate tab.
Select the three vertical dots to copy text, edit, create a task, or delete any message.
If you receive an important message, you can choose to receive a reminder by selecting remind me. Learn more about Communicate Reminders.

Use pins to keep tabs on your most important conversations or messages and view all pinned messages in the Pinned tab.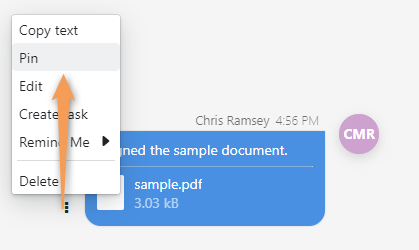 View files received on Communicate
Select the Files tab to view all files shared in this conversation.

Select any file to get a larger view and add comments directly related to any file.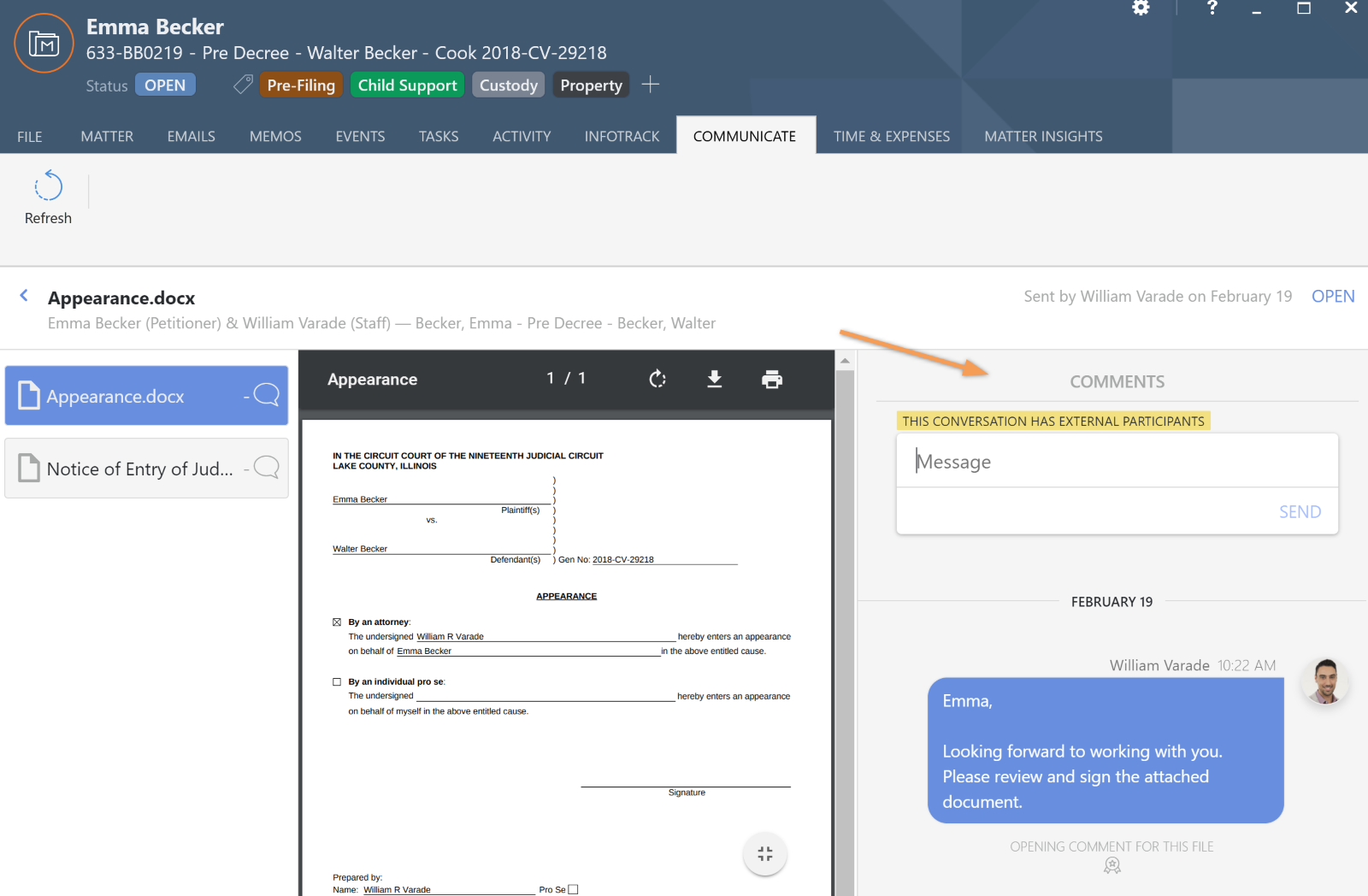 Actions you can take in a Communicate conversation
Managing a Communicate conversation is best done from within the Communicate tab in a matter.

Select the three dots icon on the top-right corner of the conversation to:
Add or remove participants (manage participants)
Export the conversation to a matter files list
Pin the conversation
Archive the conversation

If you are looking for a specific conversation or part of a conversation, use the search bar on the left panel of the Communicate tab.
Communicate messages can also be popped open to another window.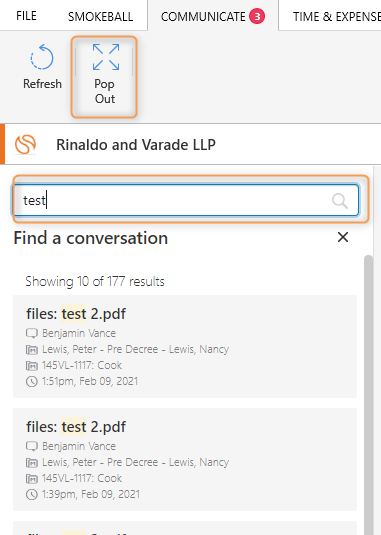 Did You Know
Messages and files can be reviewed on the Communicate Mobile App.