As clients send you important messages, it is important to be able to create action items or reminders if any messages or files need more attention at a later time.
The Client Portal includes a Remind Me feature where you can can remind yourself outside of creating a task to review the message.
How to use Remind Me
Hover over any message and select the kabab (vertical "...") and select Remind Me.

Choose to receive the reminder in an hour, tomorrow morning, or next week.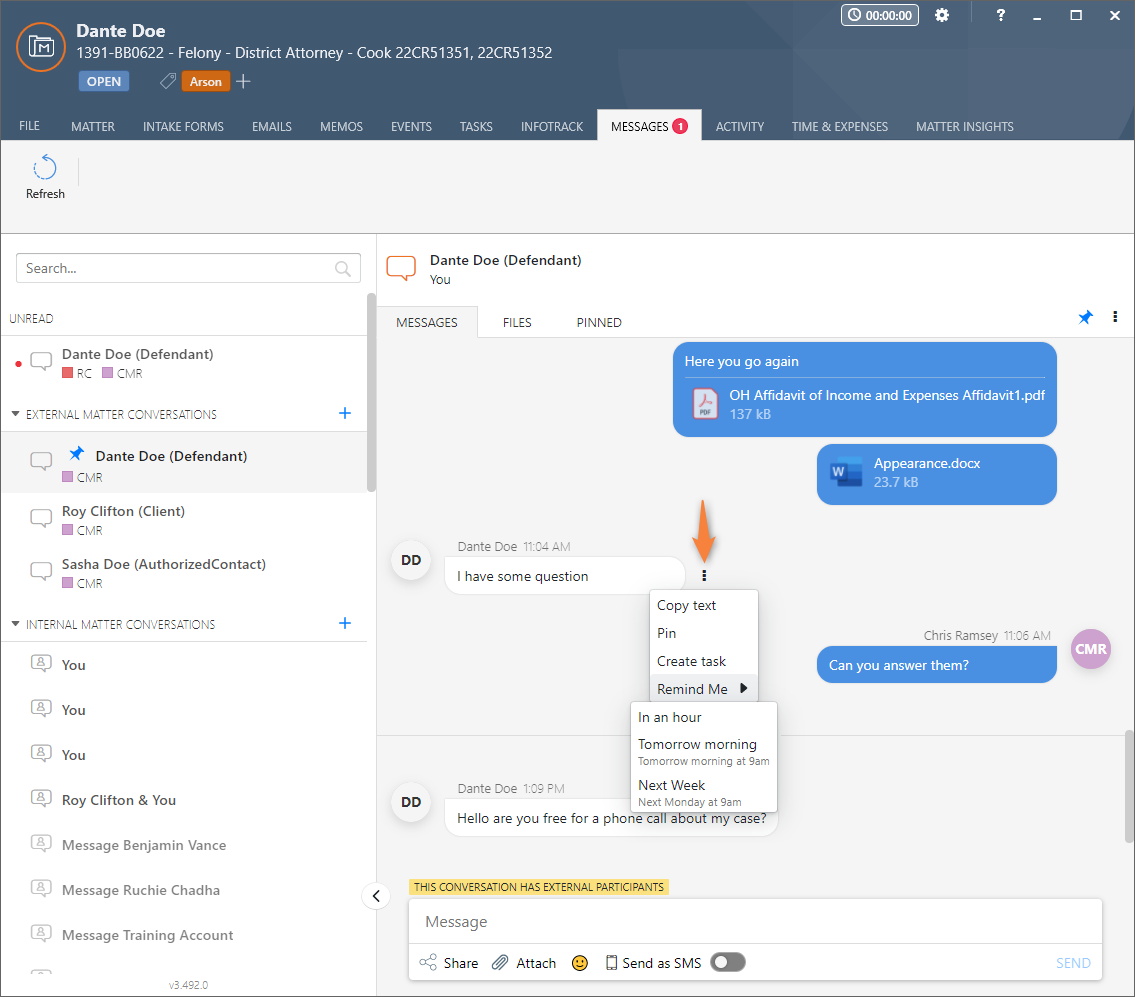 Any message with a reminder will have a confirmation message below the message.

You can change or delete the reminder at any time.

Reminders can be set while using the Communicate Client Portal Mobile App as well.

Select and hold any message to select "remind me" to receive the same options.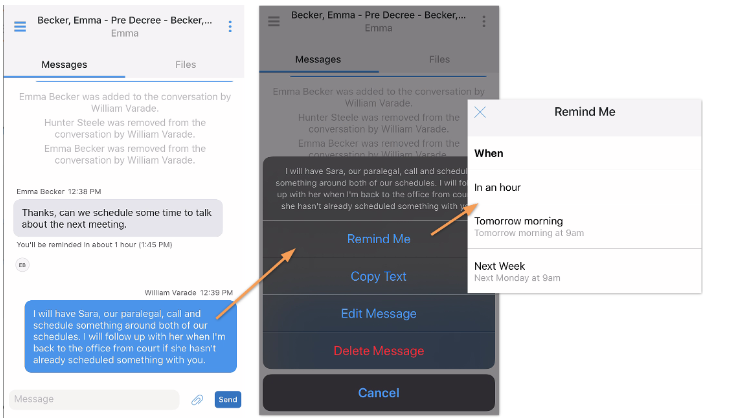 Reminders will be sent as a direct message from "Smokeball Bot."

From any Reminder, you can jump to view the original message.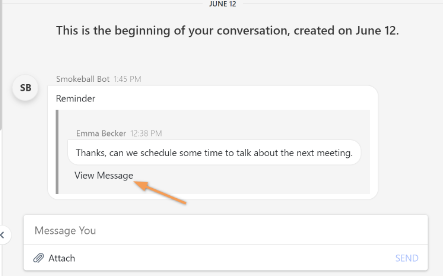 From any message, select "back to you" to jump back to your direct message from the Smokeball Bot.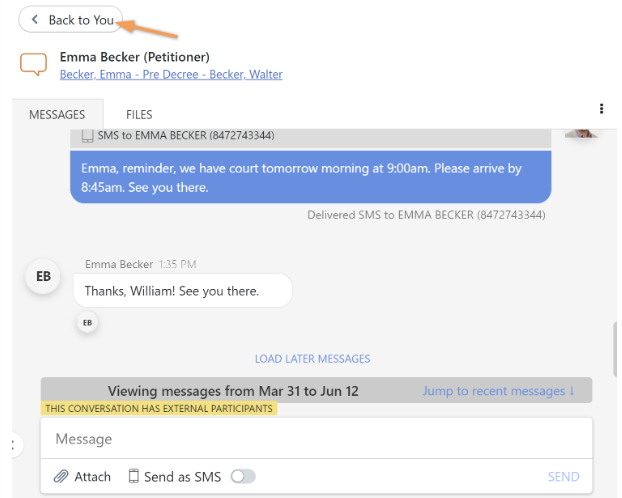 Reminders are sent via the Communicate Client Portal Mobile app as well.