Smokeball supports voucher checks and standard check templates.
How to Set Up and Print a Check in Smokeball
Select the Accounts tab under Firm Settings and then select the Trust & Operating Check tab.

Select the Activate Trust Check Printing checkbox.
Choose check style and preference for printing checks.
Save your settings.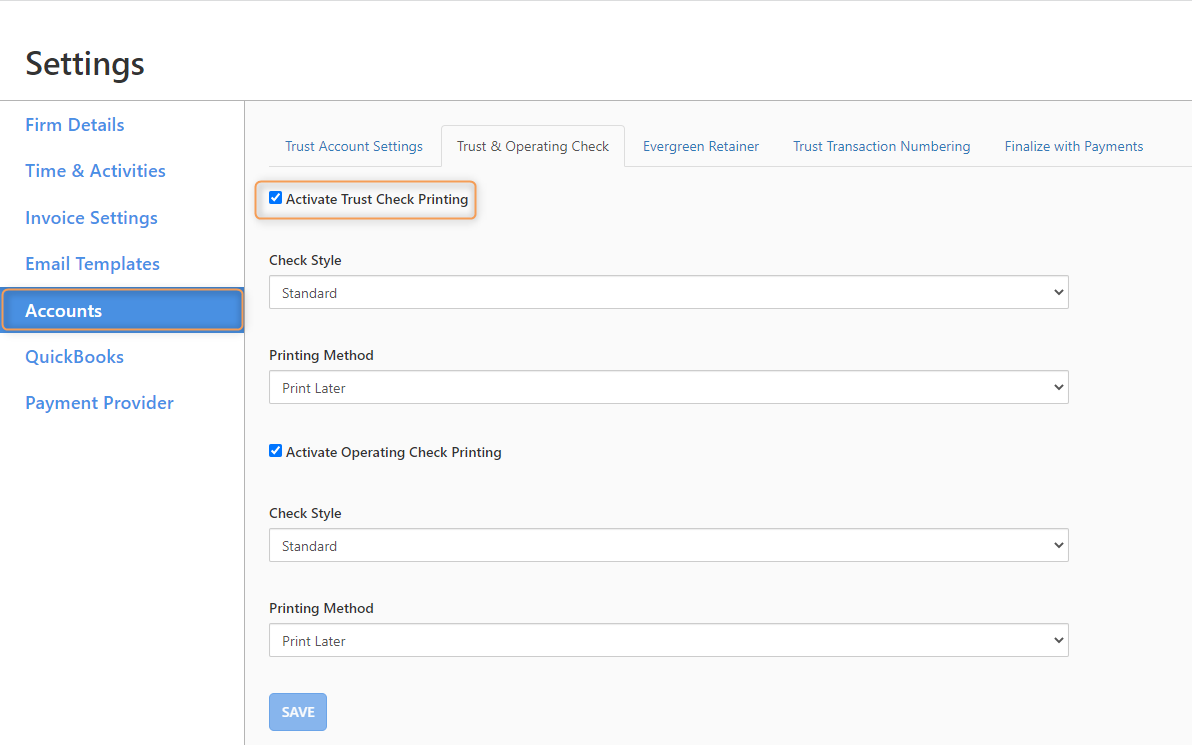 When you process a Trust Payment or make a payment, the option to print a check will become available.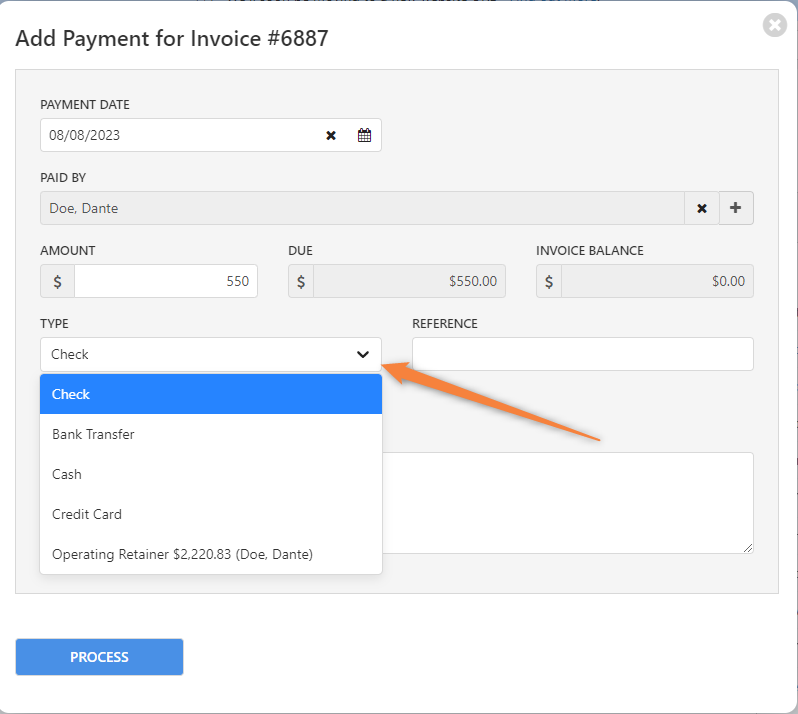 When ready to print checks, from Accounts, select print checks, and process.

Enter the first check number, select the checks you want to print, and process.
You can override the check date by selecting an appropriate date. Otherwise, the date will default to the date the checks are processed.
Note: If you have not processed any Trust Payments, the Print Check button will show no checks are available to print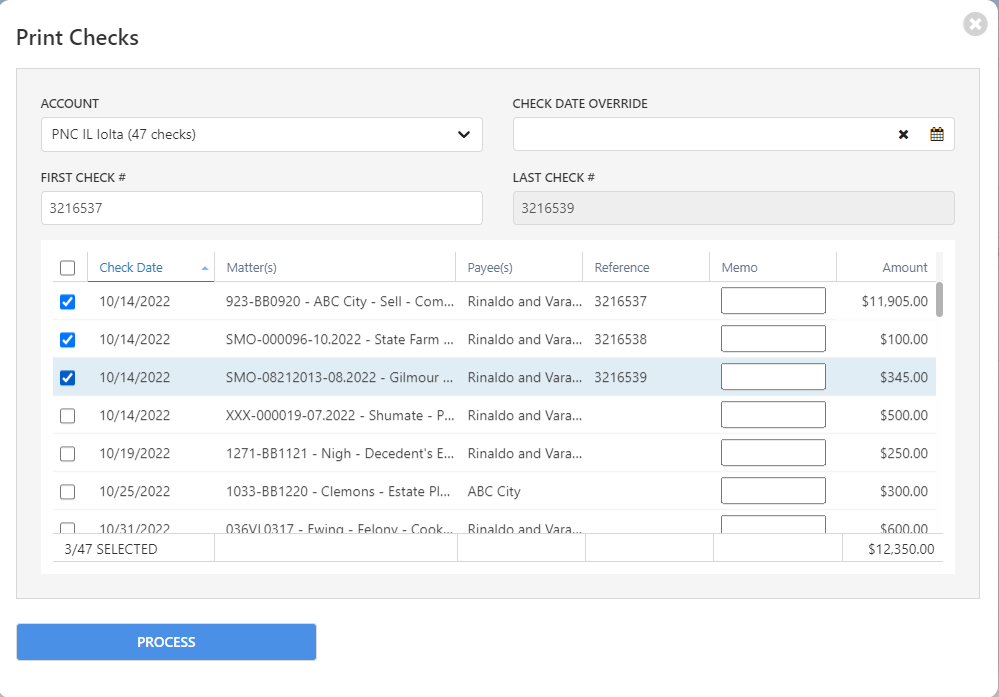 The checks will process and be available for printing by selecting the download at the bottom left of the screen and printing.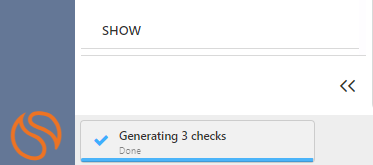 When you print the check, make sure "fit to page" is unchecked and select print.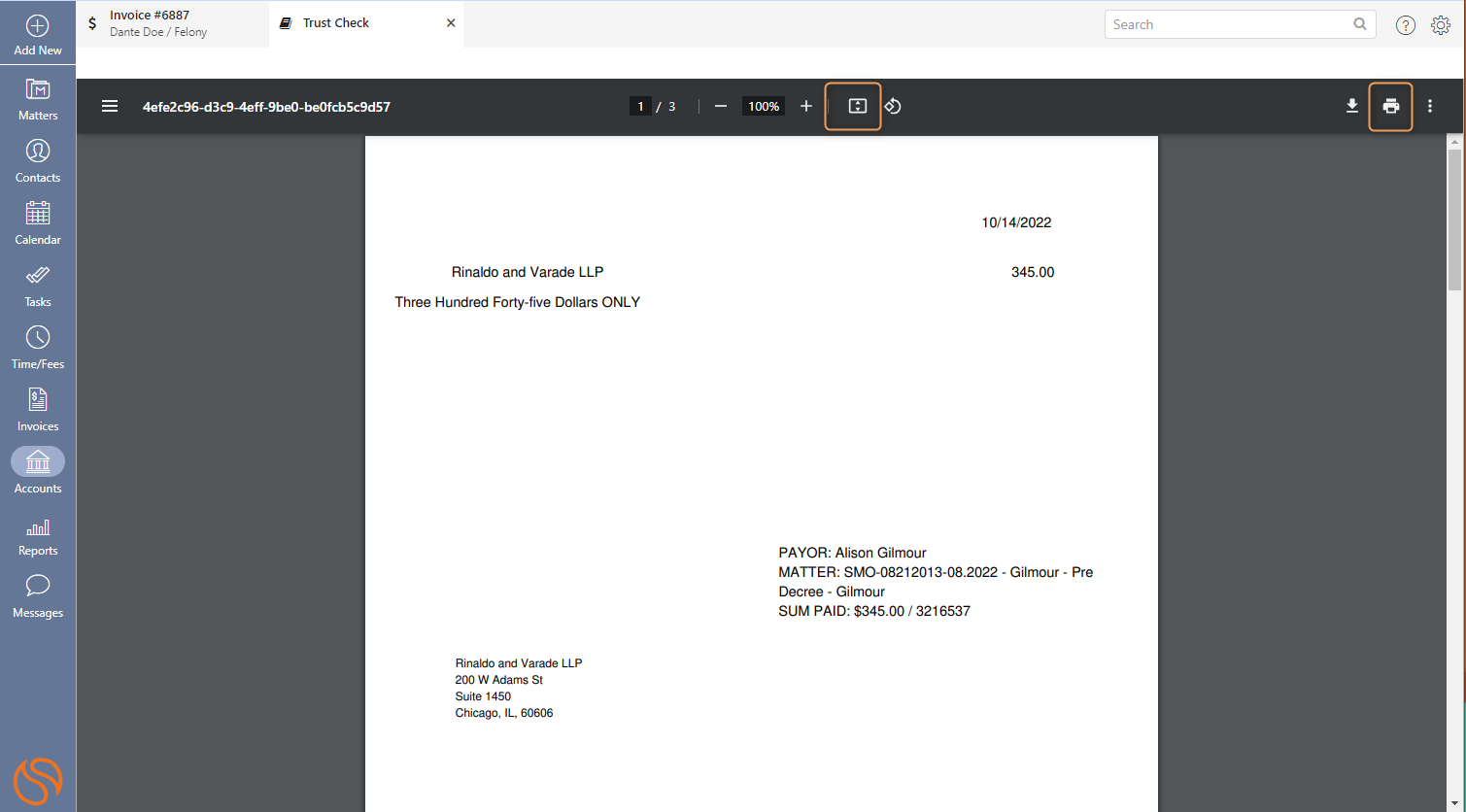 Did You Know
You can print Operating Checks for advance expense costs. Learn more about Operating Checks.
You can print a check when making a payment to an invoice. Once you select that you are making a payment to an invoice from trust, an option will appear to print a check now, later, or manually write out the check.