Communicate is Smokeball's secure messaging and file sharing system. Read on to learn how to send messages and files using Communicate.
Received a message or file from someone on Communicate? Learn about all the ways to view it.
Send messages and files via Communicate
There are three ways to send messages or files securely through a client's matter in Smokeball.
Send a message from within a matter
If you are in a matter, you can select the Message button to start a conversation.


You can message external or internal parties, compose your message, attach files, and share.

You can choose to send the message as an SMS and toggle on multi-factor authentication.
If an email address has not yet been set up for the contact, you can add an email from this screen as well by selecting the blue Add New link.


Enter the email address and then select save.

Compose the contents of the message in the Message field.

Select Attach to include an attachment.
To include a clickable link with your message, select Add Link and then complete the fields in the Add Link pop-up window.

Press Ctrl and left click with your mouse if you need to edit the link.

Select the Share button when you are ready to send the message to the recipient(s).

Send a message from the Communicate tab
You can also send a message from the Communicate tab on a matter or from the home screen.

Select the + to add any external party or internal staff to be included in the conversation.
Scroll down and select create.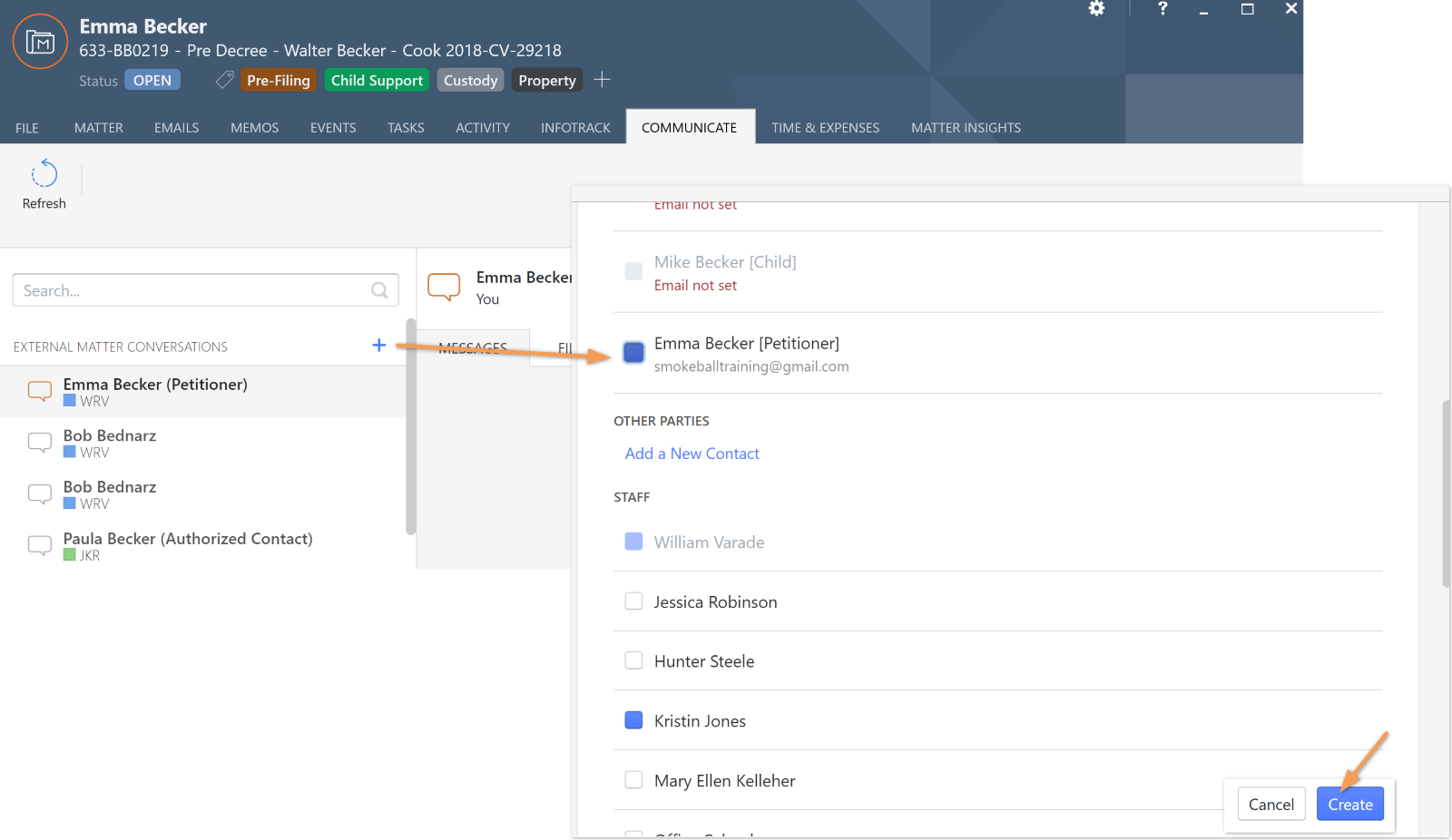 Once a conversation is created, send a message and attach files easily.

Type your message, attach any files, and select send.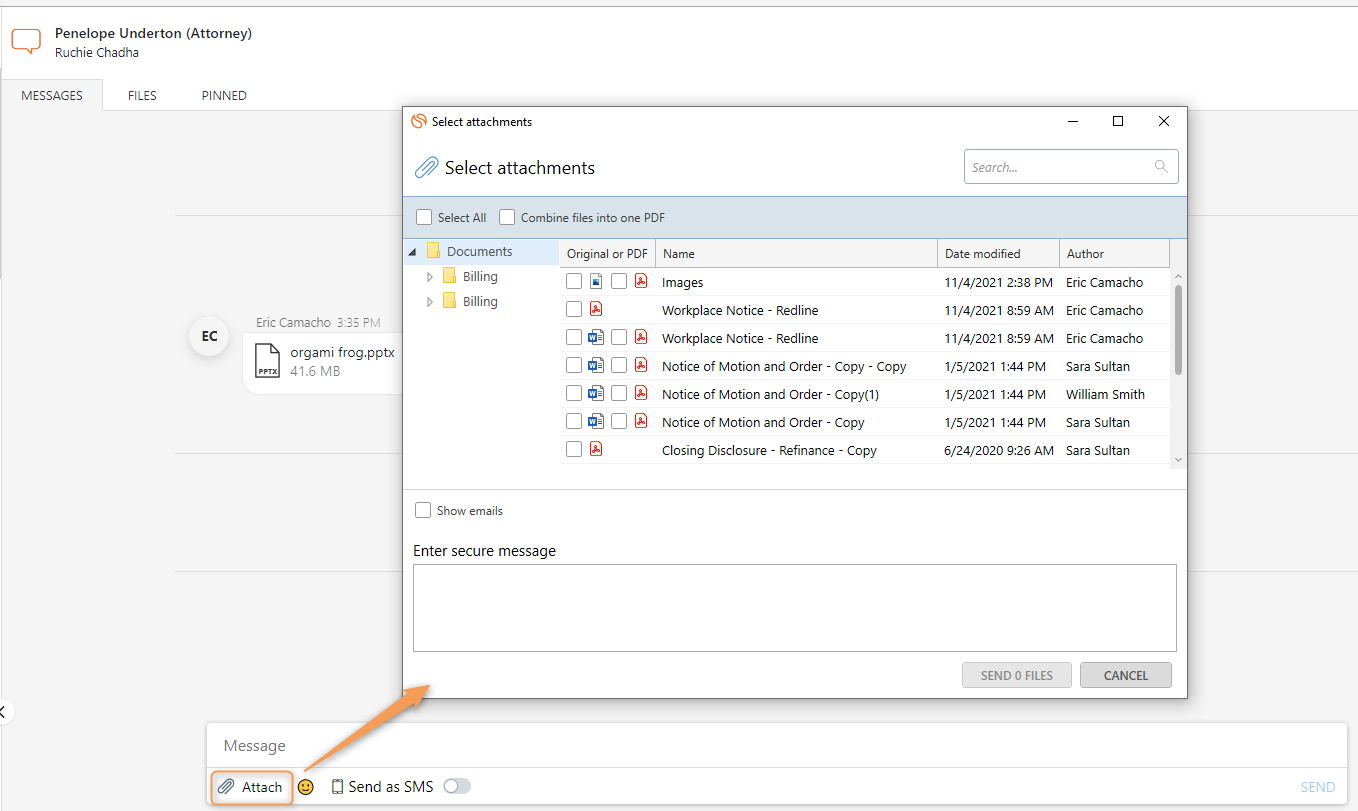 Once a message is sent, any client or third party will receive a notification of the message.

If your client or third party have not used Communicate yet, they will receive an email inviting them to view the files/messages. Review the Communicate Third Party Experience for more information on your recipient's experience.
Communicate has a variety of read receipts. Once a message is read, the recipient's initials will appear by any message.

If you send messages to external participants, Communicate has helpful notifications available.

Send a message using the Communicate mobile app
Communicate Messages can be sent and reviewed via the Communicate Mobile App.
Note: Any files added on the Communicate App will be from your device. If you want to share Smokeball files, follow the steps above. However, shared files can be reviewed on the Communicate Mobile app.
Learn more about the Communicate Mobile App.
Did You Know
Although the best practice is to always use Communicate in Smokeball, you can share files while in Outlook via Communicate by selecting share file(s) via secure link button.

A link will be generated for your client or any third party to log into Communicate.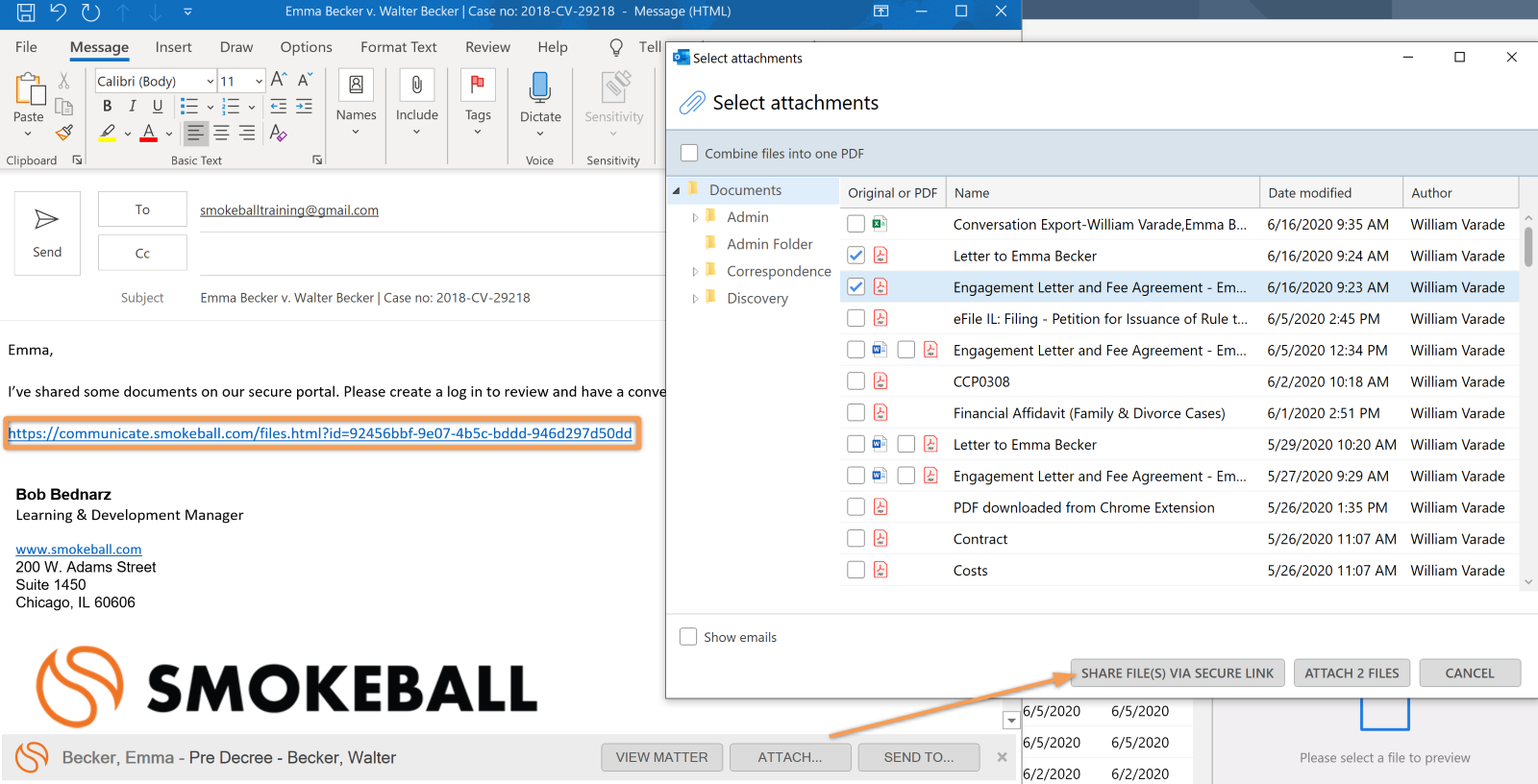 Smokeball users can also log into Communicate on a web browser to review messages as well.

All external clients and third parties must enter their email address to get a new secure link to access their conversations.
Note: You can only attach files and documents from your hard drive if you are using Communicate on your web browser. If you wish to send files from the Documents section of a Smokeball matter, use Communicate through the desktop version of Smokeball.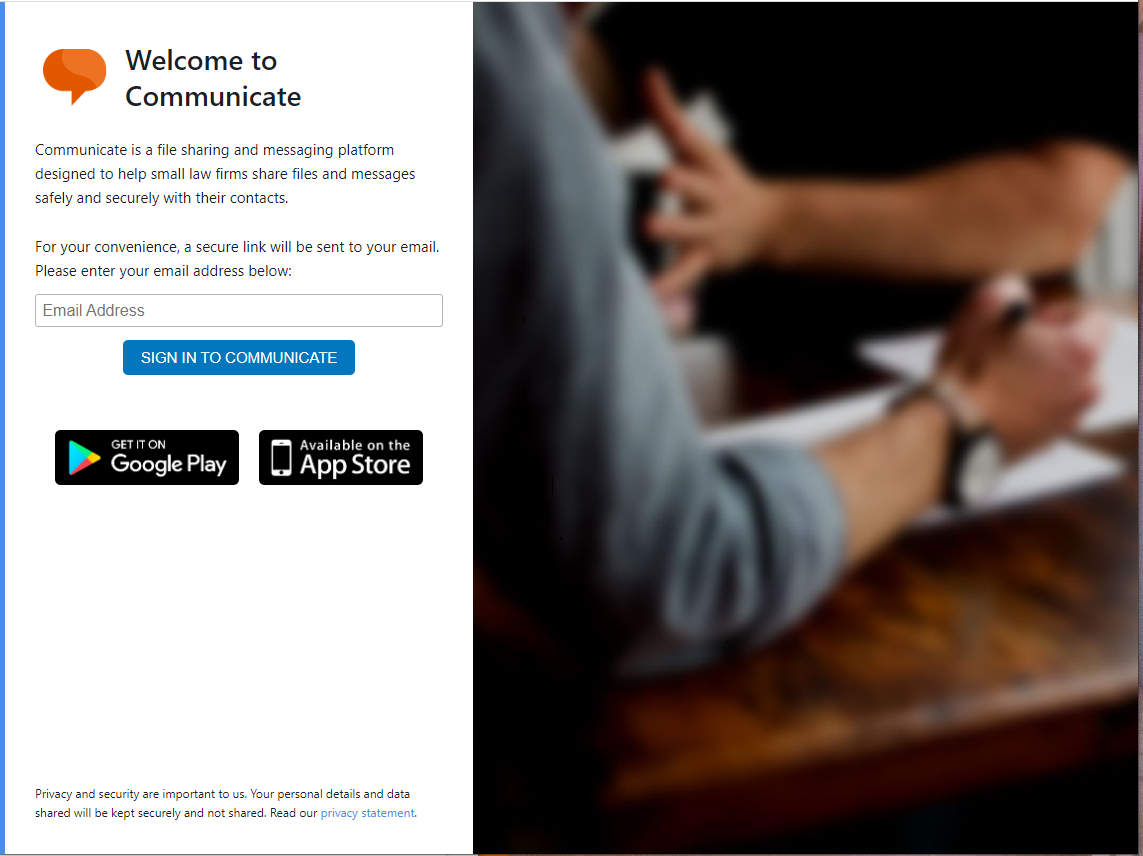 Files received from Communicate will automatically be saved into the matter's Documents section.

Files from Communicate will be indicated by a chat bubble icon in the Shared column.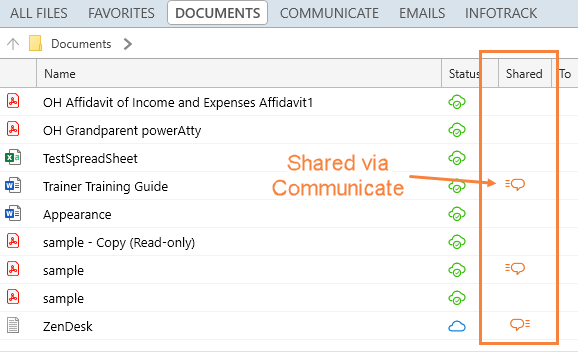 To display this Shared column, right-click on the table header and select Shared.