---
Estate Details
In the Estate Planning Matter Type, use Estate Details to store Executor, Trustee, Family, Guardian and Agents for Property and Health.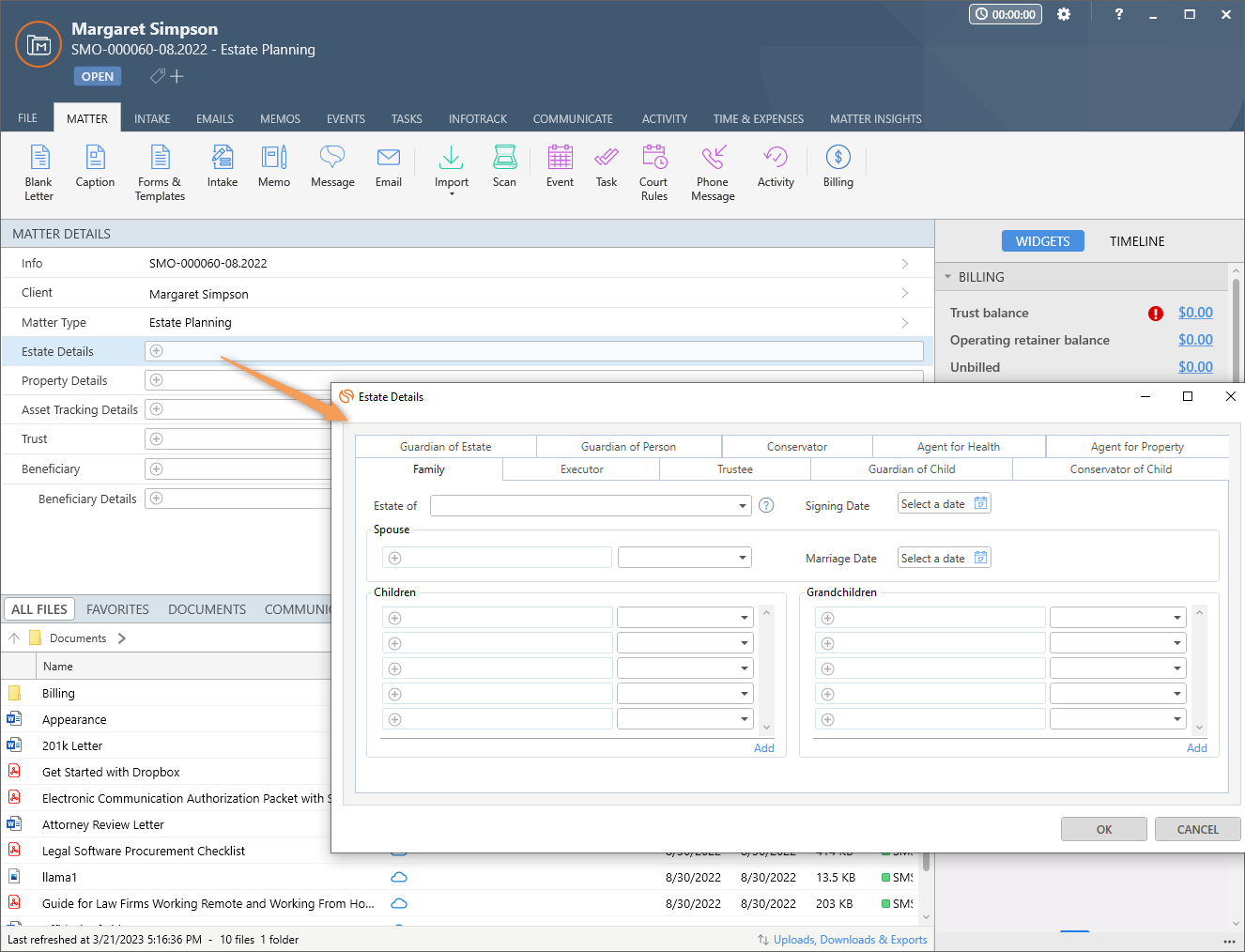 ---
Representing Couples
If you are representing a couple, each person will need their own Estate Details. You can add a second Estate Details for Client 2 by right clicking on Client 1 and selecting  either "add or duplicate Estate Details."

NOTE: It may be best to fill out the first completely and duplicate if the information is similar.
Estate Details is for the first person you enter. Estate Details 2 is for the second. You will need to fill out both entirely for document automation purposes. i.e Estate Details may list the Client 2 as the Executor while Estate Details 2 may list Client 1 as the Executor.  * Remember, you can duplicate the first set if the second will be similar (i.e. they share the same children).
---
Trusts
If you are adding a Trust, you must indicate that on the contact card.
You should enter the name exactly how you would want it to appear on documents. For example: The Living Trust of XX dated XXX.
---
Trustees
If you need to email the Trustees, enter their information on the Trust's contact card.
If you do not need to email the Trustees, simply enter their information solely in Estate Details.
Note: whether you need to email a Trustee or not, the Trustees must be entered in the Trustee section of Estate Details. Enter them under the Trust contact card AND Estate Details if then need to be emailed.