Widgets are additional organizational tools which are located on the right side of a matter.

Read on to learn about what Widget types are available and how to rearrange them in a matter.
Types of Widgets
Billing
The Billing widget shows a high-level view of balances in Smokeball Billing including Trust, Unbilled, and Unpaid balances. If a user has been disabled from accessing financial information in Smokeball Staff and User Settings, this Widget is unavailable to them.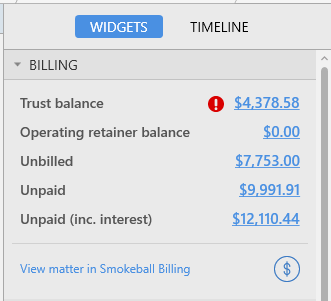 Next Step
The Next Step Widget shows you a quick view of next task. Use the Next Step to make sure every staff member knows what needs to happen next and manage critical deadlines. Use the Next Step Report in Reports to see your next Steps across all your matters.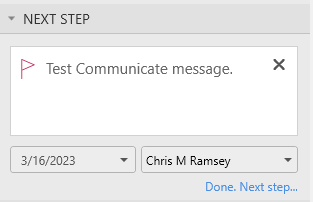 Upcoming Events
The Upcoming Events Widget will show the next two upcoming Calendar Events for a matter.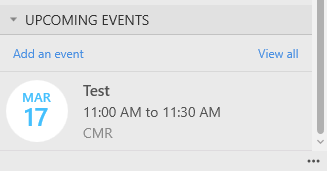 File Preview
File Preview is a powerful Widget that allows you to review any file directly from a matter.
Learn more about File Preview.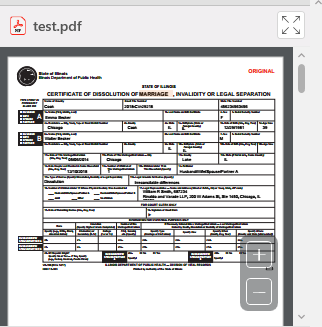 Contact Details
When a contact is selected in Matter Details, the Contact Details Widget gives additional information about the contact without clicking into the contact. You can even create letter or copy the details (vcard) to use elsewhere. You can also right click on specific items in the contact card (home phone, address, etc.) and you will be given the option to copy just that detail.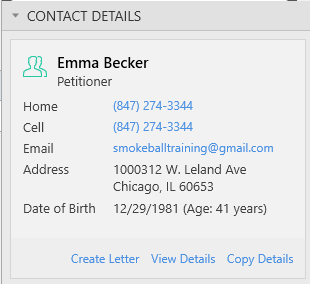 Notes
Notes are post it notes on your matter. They can be used as a quick reminder or as a check list of items. Notes can be printed later. Notes should not be used as a "to-do" check list as Tasks & Workflows are the better feature to use. You can create default Notes in Matter Configuration.
Learn more about Default Notes.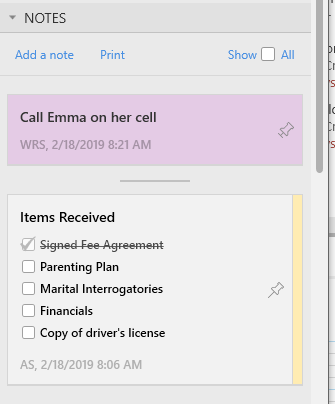 Rearrange Widgets
To Rearrange your Widgets, select the three dots (...) on the bottom right of the matter screen.
Select which Widgets you want to have visible and drag the Widgets to change the order.
Any changes you make to the widget configuration will apply to all matters for your account if the following conditions are met:

You only have one matter window open and
You close the matter with the rearranged widgets before opening another matter.