One of the first things you will do when you start using Smokeball is set up your default Invoice Settings.
Invoice Templates allow you to customize invoices for different practice areas and billing types.
Invoice Settings can be edited or changed at any time.
How to set up Invoice Settings & Invoice Templates
Invoice Settings are located in Firm Settings. Select the "gear" on the top right to navigate to Invoice Settings.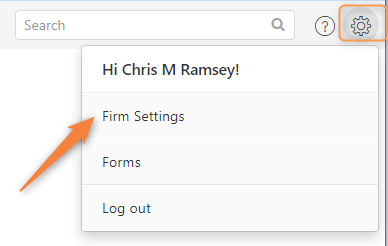 Invoice Settings will always default to your firm default Invoice template. Start at the top of settings on the Basic tab work your way down through basic settings.

Scroll down and add your firm's logo, choose a font, firm details, letterhead layout, page margin, and grid preferences.
A preview of an invoice will appear on the right side of the screen as you update any settings.
Save your settings before exiting.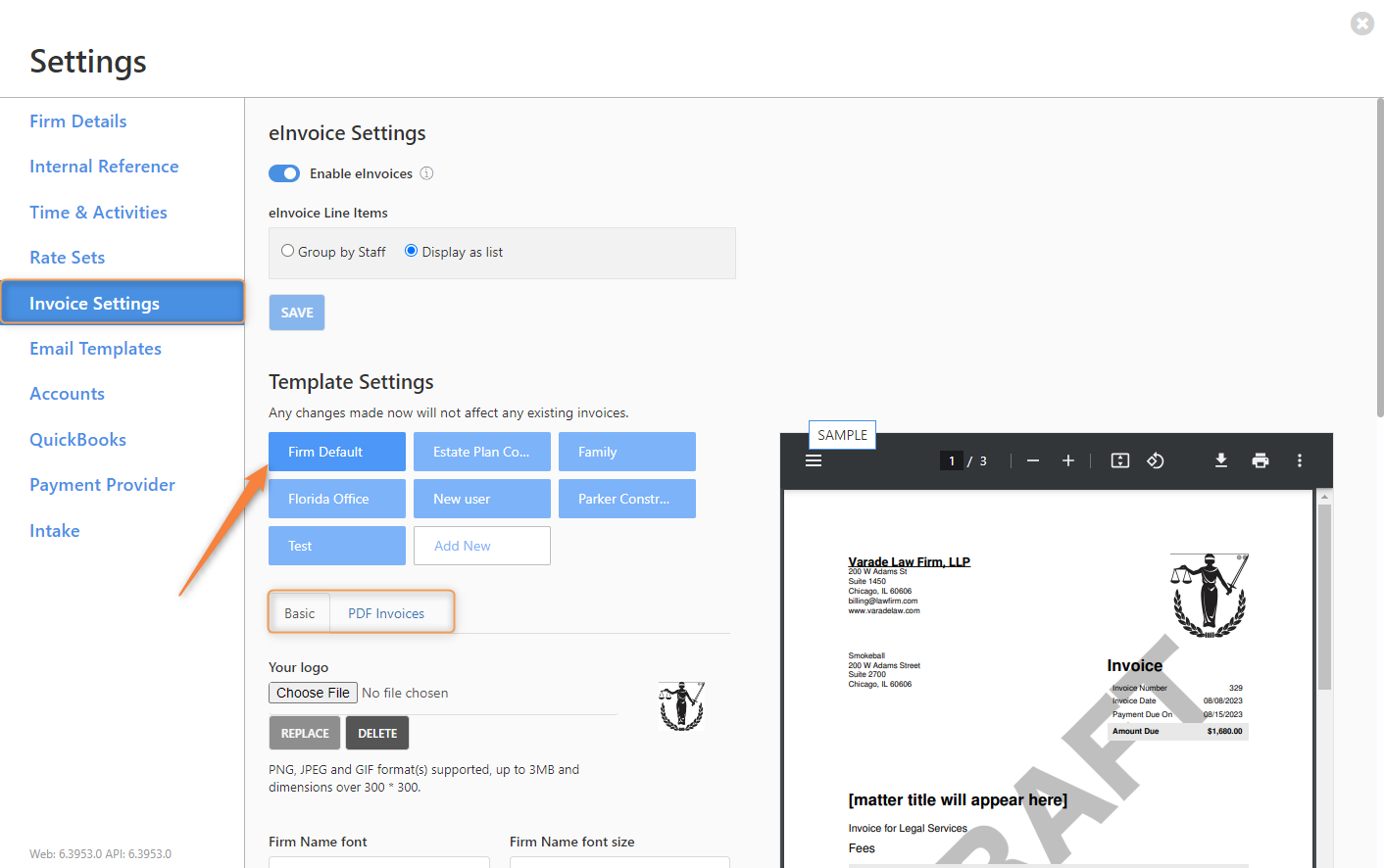 Select the PDF Invoices tab for additional settings. The invoice preview on the right will continue to refresh as you update any settings.

Scroll down and edit payment defaults, titles, and additional options for what to show on the invoice.

Choose to show staff initials, rates, and hours.
Add custom text for interest, elect to include non-billable items by default, and add a custom note.
Set default display options for prior balances, payment summary, invoice summary, professional fees, account summary, transaction history, and descriptions.
Save your settings before exiting.

Optional: Add a signature image to include on your invoices.

Select a template and upload your signature image from the PDF invoices tab.
Images are included on a per-template basis, so you can apply different signatures to different templates.
Select a different Invoice Template or "Add New" to create or make changes to any Invoice Templates.
To change the Invoice Template on any matter, select Edit Matter, scroll down, select an Invoice Template, and save.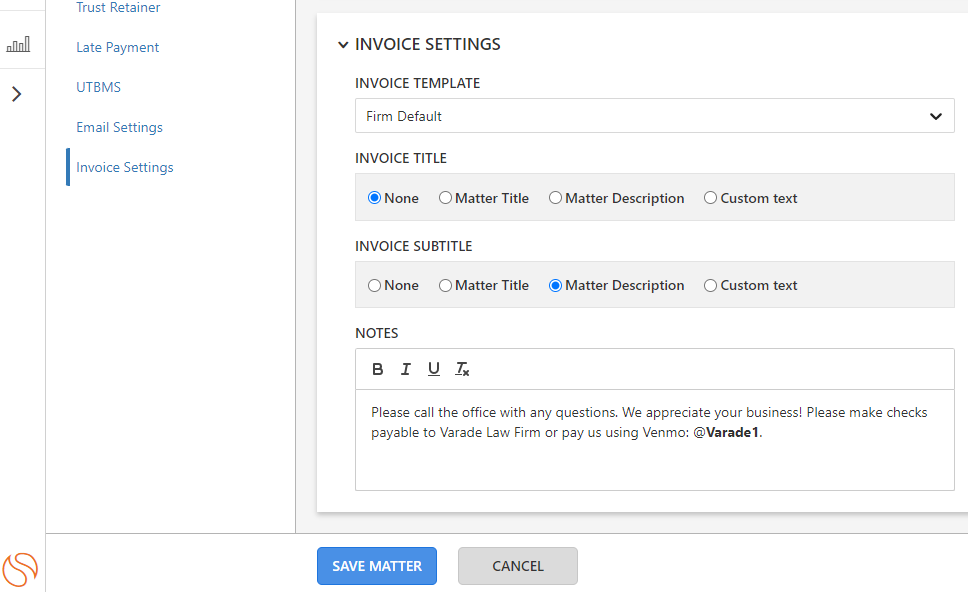 Enable eInvoices
If your firm prefers to use eInvoices, you can turn this feature on for all your firm's matters by using the toggle in Invoice Settings.
Line items on eInvoices can be grouped by Staff or as a list.