Smokeball is a powerful, yet intuitive program designed with you in mind. Through out this section, we will explore the features of Smokeball. See individual pages for more detail on each feature accessed from the home screen. Once you log into Smokeball, you will see and access:
Additional Options: Access your Smokeball File Menu and navigate to our Support page and resources
Home Screen: Action Bar: The 'Go to' place for creating new matters, creating contacts, events, tasks, etc.
Views: Quickly toggle between matters, contacts, calendar, tasks, activity intelligence, and reports
Matters: View your matter list. This information can be sorted in various ways. To learn more on how to change the way you view your matters see Organise and Filter Matter List.
Daily Digest: will display events, phone messages, and tasks for the current user.
Search: The quickest way to find a matter, contacts, documents, emails, and memos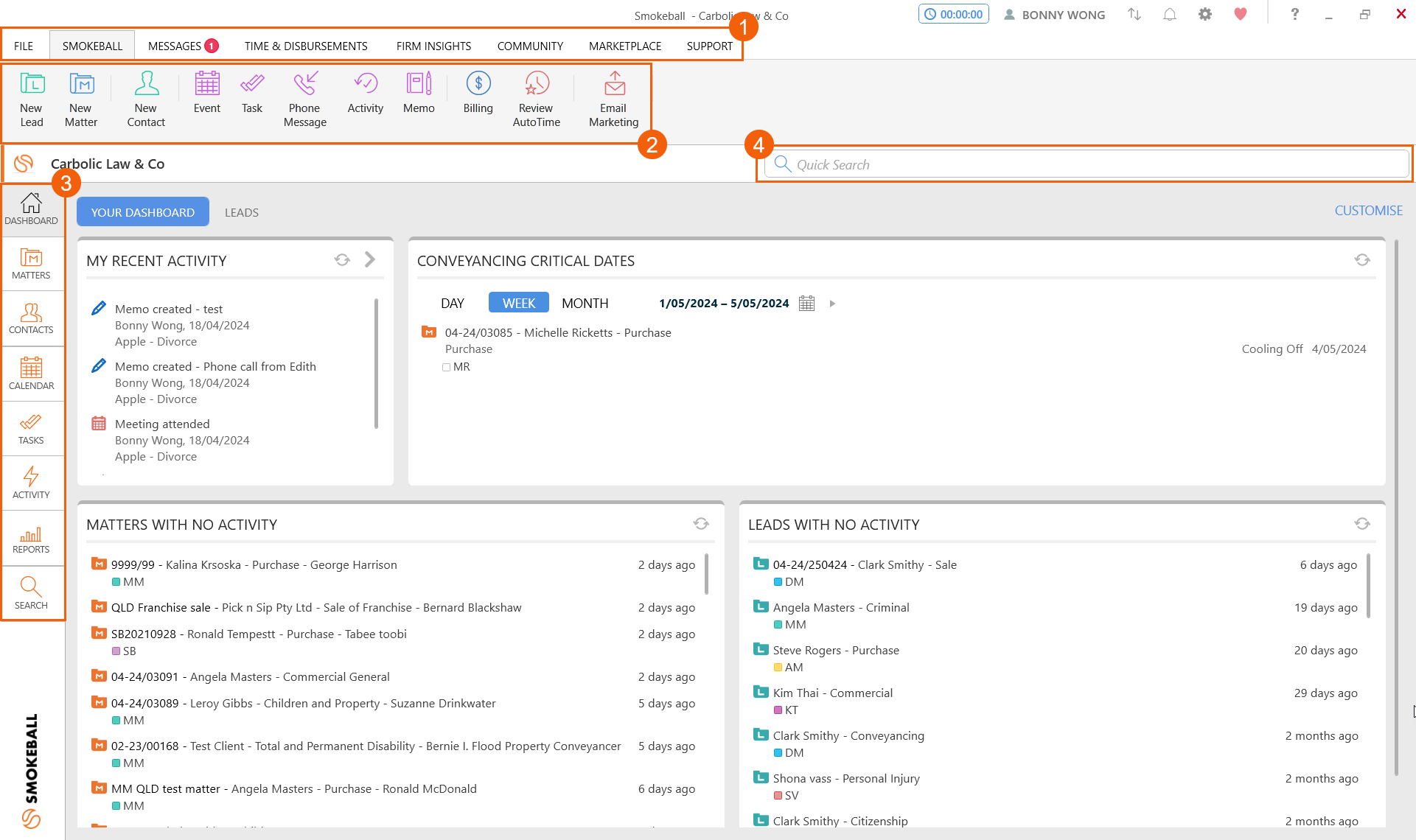 Did you know...
Your Daily Digest will also be emailed to you each day. If you are not receiving your Daily Digest, make sure you are subscribed under Outlook & Notifications in Smokeball Settings.

Use the Filter below to show matters based on their current status (i.e. Open)