Smokeball Billing is included in all Smokeball subscriptions, with the aim to make your billing experience less time-consuming.
If you are migrating from an existing billing program, you should complete the current billing cycle in that program, transfer any balances due and deposits to Smokeball, and then start billing in Smokeball.
Read on to learn how to begin billing with Smokeball.
Enable the Smokeball Billing Integration
Once you have completed the final billing cycle with your previous billing program, you need to activate Smokeball Billing.
Select Enable integration of Time & Expenses in the Time & Billing Settings in Smokeball Settings.
Set your billing units for rounding entries and make sure Smokeball Billing is selected under Billing Integrations.
Select the Save button.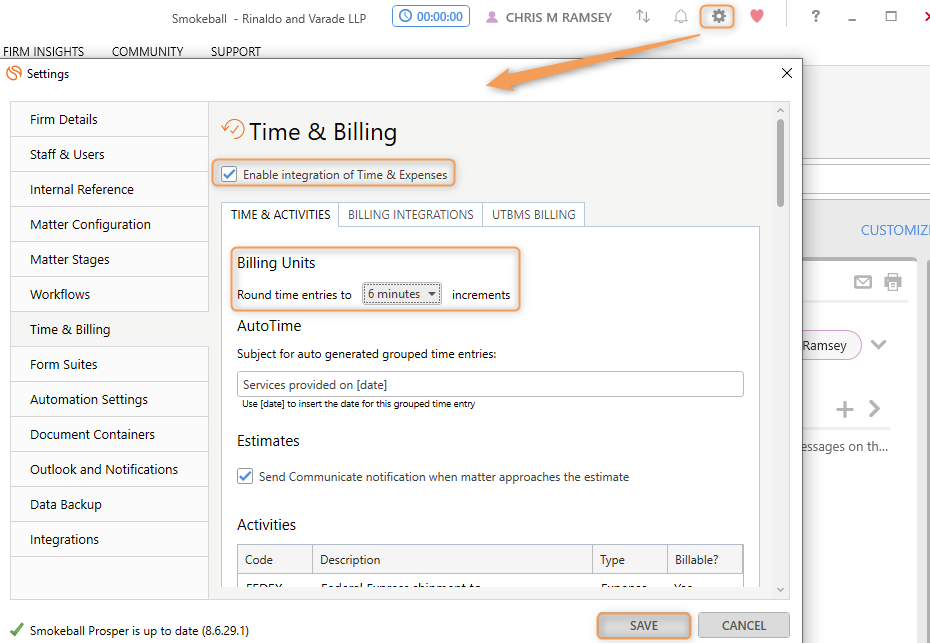 Auto-Save Finalized Invoices
Firm Owners can turn on the ability to auto-save finalized invoices from Smokeball Billing to the matter.
Select Auto-save Billing-related PDF documents to a Matter under the Billing Integrations tab in Time & Billing settings.

Once enabled, finalized invoices from that point forward will be saved in the Billing>Invoices matter folder.
If a finalized invoice is edited or deleted in Smokeball Billing, it will be removed from the matter

Select the Save button.
.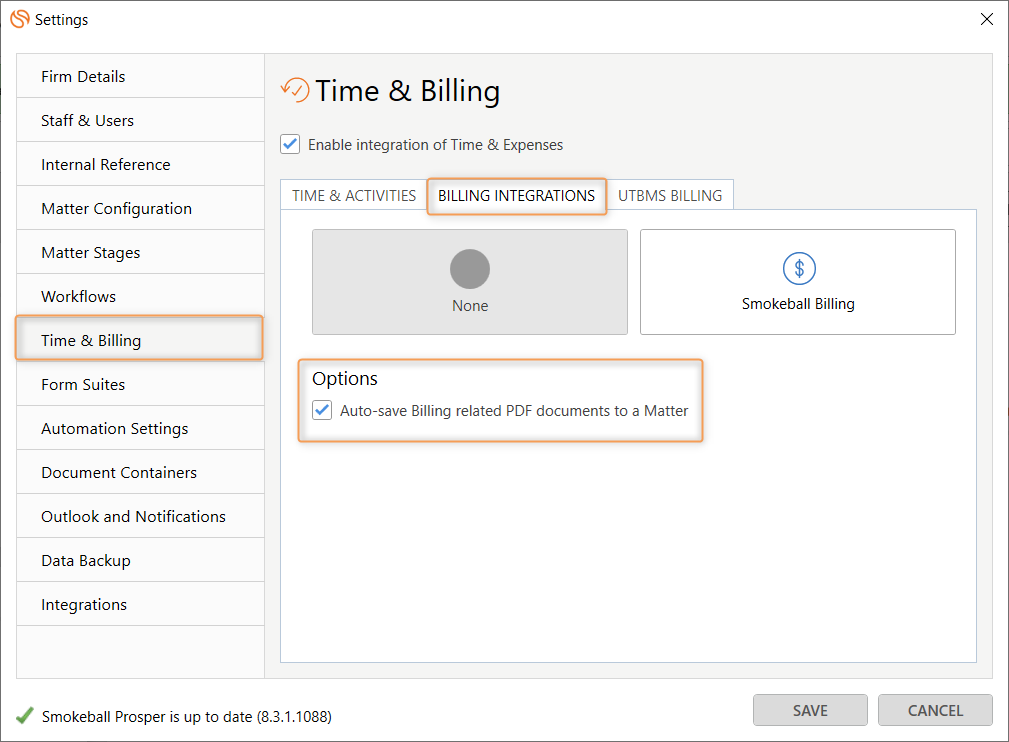 Review Staff AutoTime Settings and Billing Rates
Review and enable your staff's AutoTime preferences and billing rates to ensure they meet your firm's needs.
Configure Billing Settings
Select the Billing button to log into the Smokeball Billing.
Smokeball Billing will open in your web browser. Enter your Smokeball username and password.

Note: You must be using Google Chrome for Smokeball Billing. If you do not have Chrome set as your default browser, you must first open Chrome and go to billing.smokeball.com.

Review and adjust Smokeball Billing settings to match your firm's preferences.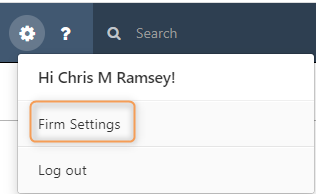 Create Carry-over Balance Entries
The next step is to transfer any outstanding balance due to the Smokeball matter by creating a fixed fee entry for the balance due from the previous billing program.
From the Time & Expenses tab within a matter, select the Time/Fee button on the action bar and create a fixed fee entry for the balance due.
Enter in a subject, additional details in the description, the amount, and save.
If necessary, use the Expensebutton to add any carry-over expenses.
Carry-over balances will appear as a line item on the next invoice you send to the client through Smokeball Billing.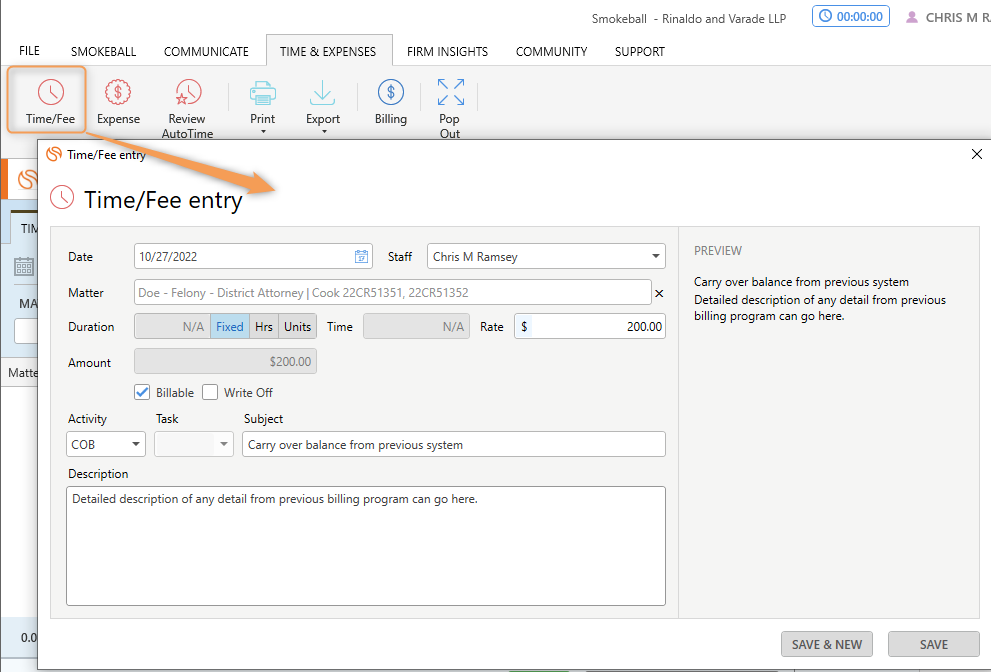 Deposit Funds for Carrying Over Balances to Trust or Operating Retainer
All matters created in Smokeball will also appear in Smokeball Billing. The next step is to deposit trust or operating retainer account balances from Smokeball Billing.
Deposit funds into Trust or Operating Retainer Account from the Transactions tab of any matter.
Configure Additional Settings
Additional Matter settings can be accessed by selecting the gear icon on any matter.
Smokeball Billing has additional features and settings like Evergreen Retainer, Interest, and Payment Plans. Many of these features have additional settings to configure prior to using in Billing Settings.

Did You Know